Add to Watchlist
On Watchlist
Please register your interest on this listing, on the '
Documents Tab
' tab.
Property Ref: 7453
Acacia Cliffs Lodge: Stunning Boutique B&B in Taupo.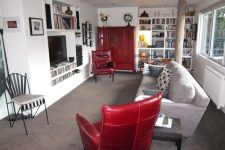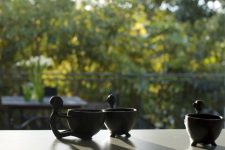 Property Type: Bed & Breakfast, Lodges, Luxury Homes
Sale Type: Freehold Going Concern
Region: Central Plateau
Physical Address: 1/133 Mapara Road, Acacia Bay, Taupo
Price: Freehold Going Concern: $2,295,000 (+GST if any)
Broker: Malcolm Teesdale
Mobile: +64 27 530 8738
Looking for a luxury Boutique Bed & Breakfast with proven success?
Interested in combining business with lifestyle?
Then look no further, because this is it. In our opinion, the finest boutique accommodation business in the region.
We are proud to offer the freehold going concern of Acacia Cliffs Lodge: superb up-market accommodation in a New Zealand tourism hotspot.
Unique location in the popular and fast-growing tourist area of Taupo
Purpose-built in 2008 as a boutique B&B with 4 stunning guest suites
Secluded and private – but with expansive views over Lake Taupo to Mount Tauhara
Established and very successful business
International high net worth clientele through strong relationships with agents
Significant forward bookings
Growth and development opportunities
Acacia Cliffs Lodge delivers excellent business performance under its current operating model: just 7 months of the year, the current owners' lifestyle choice.  (Full financial disclosure is available to qualified enquirers.)
The guest profile is largely international high net worth individuals during the summer season.  The local market and the winter market are relatively untapped. New owners may choose to further grow the business with extended operation – the demand is there.
This is one of New Zealand's finest boutique B&B's, rated highly by guests and fully deserving of its substantial room rates.
Do not delay, as demand will be keen: call today with your expression of interest. 
To see more go to:
https://my.matterport.com/show/?m=Rg3v29TxVTE
Confidential Documents
Full Listing Information for this Tourism Business will be disclosed to registered, approved Potential Purchasers.
Become a Registered User:
To gain access and download full confidential individual files on businesses for sale on this website, you must first be a registered user, and have ticked the box that you agree to the strict terms and conditions of the confidentiality agreement, provided by TourismProperties.com.
This is a simple two-minute process, which you can complete by selecting 'Register' at the top right hand of your device now.
If you are already registered with us:
You can request full access to this listing's confidential files by:
Logging in with your existing user name (your email used to register) and your password, then by
Locating the listing you are interested in viewing Listing Files, then
Navigating to the 'Documents' tab, of the listing you are interested in, and
Selecting 'Request Access' to the confidential information here within.
We will quickly respond confirming your approval.
When you are emailed your 'access approval' notification, you need to be logged in to our website, in order to view and/or download the confidential files, which are located in your 'Document Library'.
If you are already logged in now:
Simply register your interest here, by navigating to the 'Documents' tab, and selecting 'Request Access' to the confidential information here within, and Adrian will come back to you by email with your access notification.
---
Portfolio
Title
5 years P&L
Summary
Valuation
LIM
Chattels and Plant updated July 2019
Acacia Cliffs Lodge Rates:
Conde Nast Traveller (UK): NZ's 18 Best Wild Lodges
10/10 on HotelsCombined
5 Stars on TripAdvisor: #1 Specialty Lodging in Taupo
8.9 on Booking.com:  #1 Property in Taupo
Guests Say:
"Just a note to say how much I enjoyed my recent stay. The whole experience was very classy. You have obviously worked hard and with much flair and vision and that's evident in all you do." Leslie UK
"Without a doubt, one of the highlights of our trip was spending time with you at Acacia Cliffs. You are the ultimate hosts in the care and attention you offer to your guests in a truly spectacular setting." Mary and George, S Carolina
"Two Americans are very homesick for Acacia Cliffs – and their owners. Yes, we have talked every day about our withdrawal from being in your warm, nourishing lap of luxury. Honestly, you will just have to believe it was an absolute joy for us to share time, conversation and your amazing hospitality." Patti and Bill USA
"What a great time we had staying at your lodge. It was the prettiest place we stayed, and your hospitality and delicious food was very much appreciated. Thank you so much for making our way too short 2 days there wonderful!" Lynn and Charles, Houston, Texas
"It felt like we were staying with friends here. Thanks for everything. We love Tom (the sheep)!", Robert & Anna, Lisbon, Portugal.
Property Details
Property Type
Bed & Breakfast
Lodges
Luxury Homes

Sale Type
Freehold Going Concern

Region
Central Plateau
Physical Address
1/133 Mapara Road, Acacia Bay, Taupo
Price
Freehold Going Concern: $2,295,000 (+GST if any)
Contact Agents
Malcolm Teesdale
Tourism & Hospitality Business Broker
Waikato, Taupo, Central Plateau & Bay of Plenty
International: +64 27 530 8738
NZ Mobile: 027 530 8738
Email: malcolm@tourismproperties.com