Add to Watchlist
On Watchlist
Please register your interest on this listing, on the '
Documents Tab
' tab.
Property Ref: 2114
Freehold Country Guesthouse for Sale, Waikato, New Zealand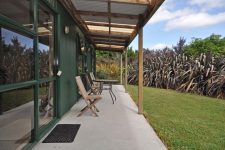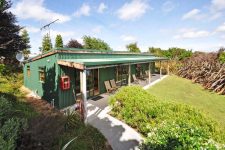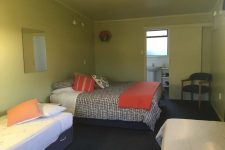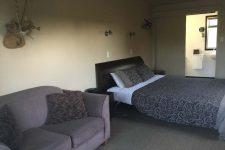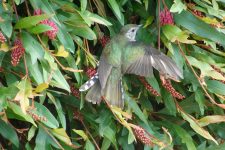 Property Type: Bed & Breakfast, Cafes, Country Pub, Lodges, Motels, Other Accommodation, Rural Real Estate
Sale Type: Freehold Going Concern
Region: Waikato
Physical Address: 2117 Arapuni Rd, Pukeatua
Price: $1,600,000 +SAV (+GST if any)
Broker: Malcolm Teesdale
Mobile: +64 27 530 8738
Freehold Country Guesthouse for Sale, Waikato, New Zealand
Major tourist attractions next door
Superb location and community
Established reputation (5-star Trip Advisor)
Strong, sustainable business
Huge growth potential
Do you love nature and have a commitment to conservation? Enjoy treating guests from your kitchen?  Looking for a supportive rural community, close to major towns? And ready to enjoy a fine lifestyle with real business returns?
Then Out in the Styx Guesthouse is for you.
Set up in the style of an eco-lodge, Out in the Styx nestles at the base of Maungatautari Mountain.  Maungatautari is an inspiring place to visit – with 47kms of predator-proof fence enclosing 3400 hectares of virgin native bush in a sea of pastureland, it is the largest ecological island on mainland New Zealand.  Nature walks ranging from 30 minutes to 6 hours enable visitors to enjoy this unique experience.
Out in the Styx Guesthouse is just a few hundred metres from the Maungatautari Mountain Visitor Centre and the only commercial operator nearby.
That location is also adjacent to the Waikato River Trail cycleway. The vendors operate a drop-off service for hikers/cyclists in their licensed passenger van, adding another dimension to ensure a steady flow of guests.
Half way between the key tourist attractions of Waitomo (45m) Rotorua and Hamilton (1h), and just 35 minutes from Hobbiton, the future of this business is assured.
Indeed, the potential is such that the current owners, after 23 years, would like to see the business they created taken to the next level and are looking to "pass the baton" to enthusiastic new owners.
Out in the Styx Guesthouse comprises:
Approx 0.85 Ha of beautiful natural garden, north facing with mountain views
Energy efficient "passive" construction
6 ensuite double rooms, accommodating up to 20 guests
Additional rooms available in the main house if not required by the owners
3 bunkrooms for up to 15 guests
Licensed Restaurant and commercial kitchen
3 spa pools
4 bay garage
Recycling shed
The owners' home is comfortable with wonderful views.  Each of the 5 double bedrooms with ensuites opens directly onto a deck over the garden. Depending on need, these rooms are suitable for paying guests.
Community tennis courts, swimming pool, local hall and primary school are just across the road.
Out in the Styx welcomes guests on a "bookings only" basis which streamlines the operation and allows the owners time for R&R as required.  It caters particularly to ecology enthusiasts, hikers, educational groups, small conferences, cyclists, tourists, diners and those looking for a casual getaway with friends.  It is popular for weddings and family functions, too.
Marketing is largely word of mouth and through the proprietary website: listing on online booking agencies will see immediate revenue growth.
This is a unique opportunity to take over a well-established and highly regarded operation with a rare combination of lifestyle and income.  The business shows sustainable 6 figure surpluses and is poised for massive growth.
Asking NZ$1,600,000  (+SAV +GST if any)
Inspection is by appointment only.
Confidential Documents
Full Listing Information for this Tourism Business will be disclosed to registered, approved Potential Purchasers.
Become a Registered User:
To gain access and download full confidential individual files on businesses for sale on this website, you must first be a registered user, and have ticked the box that you agree to the strict terms and conditions of the confidentiality agreement, provided by TourismProperties.com.
This is a simple two-minute process, which you can complete by selecting 'Register' at the top right hand of your device now.
If you are already registered with us:
You can request full access to this listing's confidential files by:
Logging in with your existing user name (your email used to register) and your password, then by
Locating the listing you are interested in viewing Listing Files, then
Navigating to the 'Documents' tab, of the listing you are interested in, and
Selecting 'Request Access' to the confidential information here within.
We will quickly respond confirming your approval.
When you are emailed your 'access approval' notification, you need to be logged in to our website, in order to view and/or download the confidential files, which are located in your 'Document Library'.
If you are already logged in now:
Simply register your interest here, by navigating to the 'Documents' tab, and selecting 'Request Access' to the confidential information here within, and Adrian will come back to you by email with your access notification.
---
Styx Trading Accounts
Styx Insurance Valuation
Styx Chattels
Styx Owner's House plan
"A favourite Mt Eden Cycles (MEC) destination is Out in the Styx.  At MEC we like to run training camps and getaways for our shop cycling community. Our most successful of these is our ventures to Out in the Styx. Our customers have been very clear why this is their preferred destination.1) The road riding from the Styx is amazing.  Super quiet roads are available in all 4 directions from the Styx.  We can choose to ride big hills, rolling terrain or a flatter route.     We can do this safely whilst enjoying the stunning Waikato countryside.
2) If we want to ride MTB's we can pop down to the Waikato River trails which are only a few km's front the Styx. If we want something even more stunning than that, the Styx is very close to the Timber Trail which has to be one of the premier cycling trails in NZ.
3) But perhaps the reason our customers  keep wanting to return to the Styx is that the Food is soooo amazing.  Every meal is a surprising treat that will blow you away.  This coupled with the wonderful relaxed atmosphere and the beautiful surroundings including the native bird sanctuary which is almost a stone's throw away, means no one can be disappointed with this venue.We will continue to return there time and time again."
Mark Taylor Owner , Mt Eden Cycles
"Wonderful spot to stay with stunning views. Strongly advise that you don't eat much for two days prior to your visit and you will not need food for a day or so afterwards. Mary and Lance are superb hosts, meals are beautifully prepared, there is a great atmosphere with a spa to sit in at any time of the day but extra special early or later in the day for listening to the bird calls of tui and bellbird.The Styx is a short distance from Maungatautari Mountain Scenic Reserve and that's worth at least two days of exploring, a wonderful conservation project that is reviving the native forest. Excellent advice from Lance on how to walk Maungatautari Mountain and a drop off can be arranged. This is a great place for recharging the batteries. Not to be missed."
Sarah.
"I have just returned from Out In the Styx Lodge and Café and a fantastic Dinner and Breakfast were included in the price of our room! The evening meal consisted of Soup, Main Course, and Dessert, all of which were absolutely delicious. And the breakfast was cereal, fruit, yoghurt, etc. plus toast and jam, and then a frittata.We were there to go hiking in the Maungatautari Reserve, but that was difficult after eating all that lovely food!I can highly recommend both the Out In the Styx Café and accommodation."
Phyllis M. Jackson
"This is a destination rural restaurant, about 40 minutes from Hamilton. Menu options are "take it or leave it", but why would you leave it. Delicious variety of soup, mains, salads and desserts. Well stocked bar. Friendly staff."
Mike R
Top Notch & Wholesome
"Such a lovely, homely atmosphere…. Friendly personable staff…. Warm log fire…. Just right for a chilly winter's night escape from my own kitchen! The food was wholesome, healthy and mm mmmmm … scrumptious!We live "out in the sticks" ourselves and so there aren't any decent eateries nearby, so every now and again we make an extra effort and travel to a good eatery. And now we discover this one only 20 minutes away from home!!!It's ideal for big groups, or just couples…. and the food that comes out of their kitchen is presented banquet style. Each course laid out for you to help yourself…. it's like a home away from home. About the only negative thing I could say about the food is there's too much of it!!! Ha ha ha…If you are looking for somewhere with a beautiful outlook and great hosts, plus quality food, then this is it. However, you must book. They only fire up the stove if there are enough people booked in."
Wandering Kiwis
Property Details
Property Type
Bed & Breakfast
Cafes
Country Pub
Lodges
Motels
Other Accommodation
Rural Real Estate

Sale Type
Freehold Going Concern

Region
Waikato
Physical Address
2117 Arapuni Rd, Pukeatua
Price
$1,600,000 +SAV (+GST if any)
Contact Agents
Malcolm Teesdale
Tourism & Hospitality Business Broker
Waikato, Taupo & Central Plateau
International: +64 27 530 8738
NZ Mobile: 027 530 8738
Email: malcolm@tourismproperties.com