Add to Watchlist
On Watchlist
Please register your interest on this listing, on the '
Documents Tab
' tab.
Property Ref: 3462
Cave Arms Tavern South Canterbury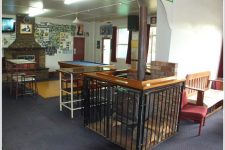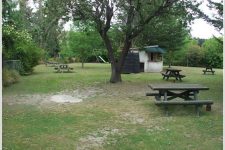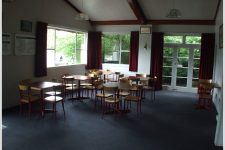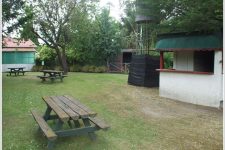 Property Type: Country Pub
Sale Type: Freehold Going Concern
Region: Canterbury
Physical Address: 57 Elizabeth Street, Cave, South Canterbury, N.Z.
Price: Freehold Going Concern $495,000 + GST (if any)
Broker: Peter Gale
Mobile: +64 21 608 107
Email: peter@tourismproperties.com

Is it time to slowdown and smell the roses?
Then this lifestyle, owner operator country tavern is a must view  
Three Titles
Separate 3 Bedroom House made from Oamaru stone
Huge Beer Garden, with Childrens Swing Set Idea for private functions & weddings
No Staff needed couple with F&B experience can easily operate this business
Tidy Fit Out Through Out
Low Maintenance Block Construction
Good Turnover
Great Local Support
This business is also a popular stop of for weekend travelling groups like
Sunday motorbike Riders
Hot Rod/ Vintage Car Rallies
Fishing Groups, excellent trout fishing nearby
Rugby Trips etc
Brokers Comments:
This property is ideally suited for couples that are looking for a lifestyle business, freehold and no landlord. It's ideally situated and only 2 hours from Christchurch and Dunedin. The exterior building and roof were recently painted. If you have a passion for food and enjoy being hands on in your business this is a must.
Timaru is a major port city in the southern Canterbury region of New Zealand, located 160 kilometres south of Christchurch and about 200 kilometres north of Dunedin on the eastern Pacific coast of the South Island. The Timaru District is a territorial authority of 42,867 people (2006 census) in and around the former Timaru City (27,200) includes a prosperous agricultural hinterland with links to smaller rural communities such as Pleasant Point (1,170), Temuka (4,044), and Geraldine (2,244). The town of Waimate is about 40 kilometres to the south on the road to Oamaru and Dunedin.
Caroline Bay beach is a popular recreational area located close to Timaru's city centre, just to the north of the substantial port facilities. Beyond Caroline Bay, the industrial suburb of Washdyke is at a major junction with State Highway 8, the main route into the Mackenzie Country. This provides a road link to Fairlie, Twizel, Lake Tekapo, Aoraki/Mount Cook and Queenstown.
Timaru has been constructed on rolling hills created from the lava flows of the extinct Mt Horrible volcano, which last erupted many thousands of years ago. The result is that most of the main streets are undulating, a clear contrast with the flat landscape of the Canterbury Plains to the north.
Confidential Documents
Full Listing Information for this Tourism Business will be disclosed to registered, approved Potential Purchasers.
Become a Registered User:
To gain access and download full confidential individual files on businesses for sale on this website, you must first be a registered user, and have ticked the box that you agree to the strict terms and conditions of the confidentiality agreement, provided by TourismProperties.com.
This is a simple two-minute process, which you can complete by selecting 'Register' at the top right hand of your device now.
If you are already registered with us:
You can request full access to this listing's confidential files by:
Logging in with your existing user name (your email used to register) and your password, then by
Locating the listing you are interested in viewing Listing Files, then
Navigating to the 'Documents' tab, of the listing you are interested in, and
Selecting 'Request Access' to the confidential information here within.
We will quickly respond confirming your approval.
When you are emailed your 'access approval' notification, you need to be logged in to our website, in order to view and/or download the confidential files, which are located in your 'Document Library'.
If you are already logged in now:
Simply register your interest here, by navigating to the 'Documents' tab, and selecting 'Request Access' to the confidential information here within, and Adrian will come back to you by email with your access notification.
---
Financials Y/E 2019
IEP (Earthquake) report
Chattels List
Quotable Value (QV)
Property Details
Property Type
Country Pub

Sale Type
Freehold Going Concern

Region
Canterbury
Physical Address
57 Elizabeth Street, Cave, South Canterbury, N.Z.
Price
Freehold Going Concern $495,000 + GST (if any)
Contact Agents
Peter Gale
Tourism & Hospitality Business Broker
South Canterbury, Waitaki, Otago & Northern Southland
International: +64 21 608 107
NZ Mobile: 021 608 107
Email: peter@tourismproperties.com