Add to Watchlist
On Watchlist
Please register your interest on this listing, on the '
Documents Tab
' tab.
Property Ref: 1398
Ranfurly Hotel, Central Otago – 'Passive' Freehold Commercial Investment with New 20 year Lease!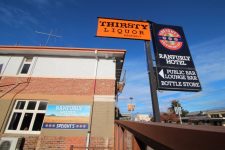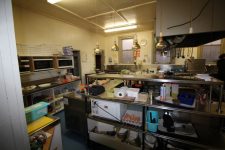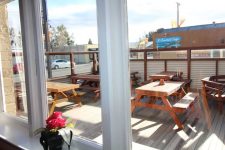 Property Type: Country Pub, Commercial Real Estate, Investment Opportunities
Sale Type: Freehold Investment
Region: Central Otago, Otago
Physical Address: 10 Charlemont Street, Ranfurly, Central Otago, New Zealand
Price: Freehold Land & Buildings $1,000,000 + GST (if any)
Broker: Peter Gale
Mobile: +64 21 608 107
Email: peter@tourismproperties.com

The Ranfurly Hotel is a striking Art Deco building, dating back to the mid-1930s, that has recently been significantly refurbished. Strategically positioned on the booming Central Otago Rail Trail it enjoys substantial patronage from tourists as well as the local market.
There is a new, secure 20-year fixed-term lease in place to the hotel business, with 2 yearly rent reviews. Rental is set at $70,000 pa plus a compulsory 'repair account' fund equivalent to 17% pa of the annual rental to ensure that the building remains at a high standard.
At an asking figure of NZ$1M + GST (if any) for the FREEHOLD including 3,774 sqm of land and buildings this is an outstanding investment opportunity with a solid return and upside potential with future rent reviews.
Confidential Documents
Full Listing Information for this Tourism Business will be disclosed to registered, approved Potential Purchasers.
Become a Registered User:
To gain access and download full confidential individual files on businesses for sale on this website, you must first be a registered user, and have ticked the box that you agree to the strict terms and conditions of the confidentiality agreement, provided by TourismProperties.com.
This is a simple two-minute process, which you can complete by selecting 'Register' at the top right hand of your device now.
If you are already registered with us:
You can request full access to this listing's confidential files by:
Logging in with your existing user name (your email used to register) and your password, then by
Locating the listing you are interested in viewing Listing Files, then
Navigating to the 'Documents' tab, of the listing you are interested in, and
Selecting 'Request Access' to the confidential information here within.
We will quickly respond confirming your approval.
When you are emailed your 'access approval' notification, you need to be logged in to our website, in order to view and/or download the confidential files, which are located in your 'Document Library'.
If you are already logged in now:
Simply register your interest here, by navigating to the 'Documents' tab, and selecting 'Request Access' to the confidential information here within, and Adrian will come back to you by email with your access notification.
---
Valuation
IEP Earthquake Report
Titles
Code Compliance Cert
Rating info 3 Northland Street
Rating info 10 Charlemont Street
Rating Info 12 Charlemont Street
Property Info
Property Details
Property Type
Country Pub
Commercial Real Estate
Investment Opportunities

Sale Type
Freehold Investment

Region
Central Otago Otago
Physical Address
10 Charlemont Street, Ranfurly, Central Otago, New Zealand
Price
Freehold Land & Buildings $1,000,000 + GST (if any)
Contact Agents
Peter Gale
Tourism & Hospitality Business Broker
South Canterbury, Waitaki, Otago & Northern Southland
International: +64 21 608 107
NZ Mobile: 021 608 107
Email: peter@tourismproperties.com