Add to Watchlist
On Watchlist
Please register your interest on this listing, on the '
Documents Tab
' tab.
Property Ref: 3736
Lifestyle Property & Authentic Tavern on the Central Otago Rail Trail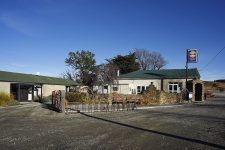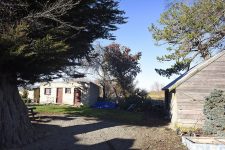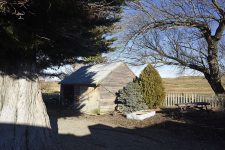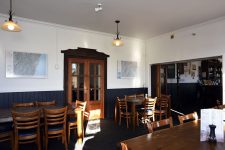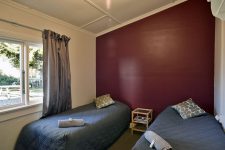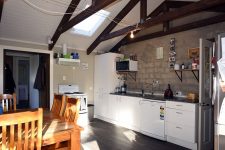 Property Type: Country Pub, Bed & Breakfast, Bars
Sale Type: Freehold Going Concern
Region: Central Otago
Physical Address: 7148 Wedderburn-Becks Road, RD1, Ranfurly 9395, N.Z.
Price: RURAL TAVERN & RESIDENCE FOR SALE, asking $800,000 + GST (if any)
Broker: Adrian Chisholm
Mobile: +64 21 727 888
Email: adrian@tourismproperties.com

The Wedderburn Tavern is a stunning "authentic country pub" set on over 10 acres (4.0469 hectares) of land in the heart of the Maniototo Plain. It is strategically located on the world-famous Otago Central Rail Trail.
This is a wonderful opportunity to secure a very well-priced, iconic Central Otago business with an affluent captive market! The current owners have been here 8 years but now wish to spend more time with their family.
Built in 1885, the historic Wedderburn Tavern was once the preferred stop-over for coaches and wagons and is now the favourite destination for Rail Trail cyclists. Located close to the summit and at the halfway point of the Rail Trail, Wedderburn is the perfect stop to explore and experience the uniqueness of Central Otago.
The Tavern enjoys strong patronage primarily from locals and guests of the Wedderburn Cottages located directly opposite. The restaurant can cater for up to 50 diners and is also a popular venue for functions ranging from 21st birthdays to duck-shooting groups and hunt clubs!
Visitor accommodation currently has shared bathroom facilities and a family room with a cosy fire place, games, TV and DVD with the guest rooms comprising:
The 140-year old mud brick musterers' quarters with one double bed and one single bed
The original Wedderburn Tavern dairy, also built of sun-dried mud bricks has two singles beds or a king bed
Three comfortable bedrooms in the tavern
The owners accommodation consists of a 4 bedroom, 2 bathroom, 2 living area mud brick home, which had significant renovations completed in 2011.
There are many opportunities for motivated operator/s to take this business to the next level by leveraging against the ever-popular Rail-Trail traffic. Perhaps further enhance the restaurant and/or construct additional accommodation facilities. There is also the added bonus of great forward bookings in place for the next operator.
If you are looking for a freehold going concern business offering a home & income this is a great opportunity.
This is a very good business situated on the Rail Trail offering great accommodation, bar and restaurant facilities plus a large owners home with a great outlook of the surrounding mountain ranges and rural environment. With proven cash-flow this business ticks all the boxes for a business, home & lifestyle.
We welcome your enquiry.
For such a little place, Wedderburn in Central Otago has a surprising number of points of interest. Set at the base of the Hawkdun and Mt Ida Ranges, Wedderburn is situated on SH85, 10 minutes from Ranfurly and 50 minutes from Alexandra.
Wedderburn owes its existence to a hotel originally built in about 1862, which provided an overnight stop and changeover for wagoners and coach drivers on their way to the goldfields and sheep runs of Central Otago. First settled in the 1860s, farming became the main activity in Wedderburn after gold ran out from the early 1900s. It was a base while the railway was being constructed and later in the 1920s and 30s it also provided a base to the Public Works Department.
The township is a convenient halfway stop on the highest point of the Otago Central Rail Trail. It has accommodation, a private information/rest centre and refreshments available at the local pub. There is an irrigated golf course with interesting terrain and an outdoor curling dam, which is used during winter when freezing conditions prevail.
The Wedderburn railway goods shed made famous by acclaimed Central Otago artist Grahame Sydney in his painting 'July in Maniototo', had been removed, but was subsequently restored to its original site at the southern end of the township (on the Rail Trail). The only remaining Vogel 5 railway station and ticket office in New Zealand is adjacent to the shed. Wedderburn is within cycling distance to Oturehua and a comfortable distance to the many country towns on the Maniototo Plains.
Take the time to stop and Wedderburn will reward you with its warm hospitality; restful, peaceful ambience; and a great deal more than you might have expected on your Central Otago journey." Referenced from Tourism Central Otago
About the Otago Central Rail Trail​:
It is New Zealand's Original Great Ride and extends 150 kilometres along the former railway route between Middlemarch and Clyde. Its wide gravel (stony) path has a gentle 1 to 50 gradient, making it ideal for walkers, cyclists and horse riders. This is a journey into the region's heartland of ever-changing mountainous, dry, rocky landscapes, productive farmland, spectacular river gorges, tunnels, viaducts, thriving townships, old stone and mud-brick dwellings and preserved gold mining settlements – shaped and seasoned by the harsh, continental climatic extremes unique to Central Otago.
The Rail Trail connects four Central Otago plains and valleys: the Strath Taieri with the township of Middlemarch, the Maniototo with Ranfurly at the centre, Ida Valley with Oturehua and the Manuherikia area with Alexandra and Clyde. Other townships are dotted along the trail and accommodation is available in all of these.
Confidential Documents
Full Listing Information for this Tourism Business will be disclosed to registered, approved Potential Purchasers.
Become a Registered User:
To gain access and download full confidential individual files on businesses for sale on this website, you must first be a registered user, and have ticked the box that you agree to the strict terms and conditions of the confidentiality agreement, provided by TourismProperties.com.
This is a simple two-minute process, which you can complete by selecting 'Register' at the top right hand of your device now.
If you are already registered with us:
You can request full access to this listing's confidential files by:
Logging in with your existing user name (your email used to register) and your password, then by
Locating the listing you are interested in viewing Listing Files, then
Navigating to the 'Documents' tab, of the listing you are interested in, and
Selecting 'Request Access' to the confidential information here within.
We will quickly respond confirming your approval.
When you are emailed your 'access approval' notification, you need to be logged in to our website, in order to view and/or download the confidential files, which are located in your 'Document Library'.
If you are already logged in now:
Simply register your interest here, by navigating to the 'Documents' tab, and selecting 'Request Access' to the confidential information here within, and Adrian will come back to you by email with your access notification.
---
Financials 3yrs to 31 March 2019
Financial Trend Statement 5yrs 2014 - 2018
Guaranteed Title
Property Details - Central Otago District Council
Comprehensive title and transaction report
IEP (Earthquake Report)
QV Report
Property Sales Report
Property Details
Property Type
Country Pub
Bed & Breakfast
Bars

Sale Type
Freehold Going Concern

Region
Central Otago
Physical Address
7148 Wedderburn-Becks Road, RD1, Ranfurly 9395, N.Z.
Price
RURAL TAVERN & RESIDENCE FOR SALE, asking $800,000 + GST (if any)
Contact Agents
Adrian Chisholm
PRINCIPAL | Tourism, Hospitality & Leisure Business Broker
Head Office | Otago & Southland
International: +64 21 727 888
NZ Mobile: 021 727 888
Email: adrian@tourismproperties.com

COMMUNICATIONS MANAGER
English