Add to Watchlist
On Watchlist
Please register your interest on this listing, on the '
Documents Tab
' tab.
Property Ref: 7910
Established South Canterbury Holiday Park and/or Lifestyle Option on Scenic Tourist Route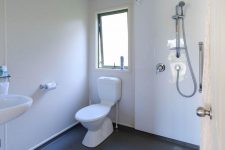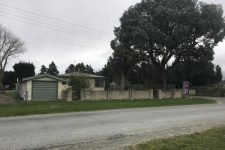 Property Type: Backpackers, Holiday Parks / Caravan Parks, Other Accommodation
Sale Type: Freehold Going Concern
Region: Canterbury
Physical Address: Cnr 7 Keen Road & SH 72/79, Orari Bridge, GERALDINE 7992
Price: FHGC FOR SALE $999,950 Plus Stock & Plant +GST (if any)
Broker: Dilan De Silva
Mobile: +64 27 444 9692
Email: dilan@tourismproperties.com

Affectionately named after its colourful founder and current owner, Grumpy's Geraldine Kiwi Holiday Park is a spacious 2ha (approx.) holiday park centrally located on the 'Tourist Trail' in heartland New Zealand. This wonderful freehold going concern is now available for sale – presenting a fantastic opportunity for new owners. Virtually all of the value is attributed to the substantial freehold with a small amount on top for chattels etc. There is no goodwill. It is expected that a new owner will fully understand and accept this and purchase the freehold with the intent to significantly grow the business and/or do something different. The right person/s should be able to do something really special here because all the elements are in place.
The holiday park is only 6km/5min north of the Geraldine village and strategically positioned on the corner of state highways SH79 and SH72, the Christchurch to Southern Lakes Scenic Route, with prime exposure to tourist traffic.
The substantial onsite amenities include:
Owners home with garage; 3-bedroom
Guest accommodation

'The Cottage' (3 bedroom)
Modern 'Leisure built' units/cabins:

Self-contained unit (2 bedroom)
Self-contained units (1-bedroom) x 2
Cabins x 2

Lined garage/workshop (accommodation)
All-weather permanent power points x 31

Guest amenities

Large, modern communal kitchen and dining area
Ablutions/shower block including easy access facilities
Changing rooms, including boiler room (2 x Rinnai Infinity gas hot water systems), showers and toilets
Office reception/TV room/games lounge – including pool tables and T.V.
Guest laundry – with washing machines, coin-operated, iron and ironing board
Kitchen

Guest Entertainment

Outdoor BBQ and entertaining area
Children's playground
Sealed double tennis courts
Solar heated swimming pool – 9.5 metres long by 4.5 metres wide with pump and filtration unit in a pump shed

Other outbuildings
Store shed
Lean-to wood shed
Services

Two 10,000 litre plastic storage tanks, pressure pump and filtration system
Large concrete water storage tank atop a steel tank with pressure pump
Concrete paths
Extensive effluent disposal system including multiple tanks, grey-water disposal in a woodlot and a camper-van 'dump-station'
The peaceful setting includes landscaping around the house, plenty of grassy space for families, established trees and shrubs around the camping ground with a coppice wood lot at the southern corner of the block
Grumpy's is just a quick drive (or bike) to Geraldine which has an idyllic setting, with plenty of including attractive parks, reserves and walkways where you can tramp, bike, horse trek or feel the thrill of rafting on the Rangitata River.
The owner is planning his 'retirement' and has just re-priced (was $1.2M) the freehold and business very realistically at $999,950 + GST (if any) for a quick sale! The good news is that there should be ample scope for a new owner to take this to another level and add significant value. Opportunities like this do not come along very often. If you are seriously interested then please contact the broker for further information.
Geraldine has an idyllic setting, with plenty of activity for adults and children alike. Enjoy top hospitality at Grumpy's Kiwi Holiday Park while you explore this exciting location or use as a base for your holiday. The atmosphere is like an English country village with craft shops, gourmet food and a selection of NZ clothing and art. There is an abundance of attractive parks, reserves and walkways where you can tramp, bike, horse trek or feel the thrill of rafting on the Rangitata River.
Confidential Documents
Full Listing Information for this Tourism Business will be disclosed to registered, approved Potential Purchasers.
Become a Registered User:
To gain access and download full confidential individual files on businesses for sale on this website, you must first be a registered user, and have ticked the box that you agree to the strict terms and conditions of the confidentiality agreement, provided by TourismProperties.com.
This is a simple two-minute process, which you can complete by selecting 'Register' at the top right hand of your device now.
If you are already registered with us:
You can request full access to this listing's confidential files by:
Logging in with your existing user name (your email used to register) and your password, then by
Locating the listing you are interested in viewing Listing Files, then
Navigating to the 'Documents' tab, of the listing you are interested in, and
Selecting 'Request Access' to the confidential information here within.
We will quickly respond confirming your approval.
When you are emailed your 'access approval' notification, you need to be logged in to our website, in order to view and/or download the confidential files, which are located in your 'Document Library'.
If you are already logged in now:
Simply register your interest here, by navigating to the 'Documents' tab, and selecting 'Request Access' to the confidential information here within, and Adrian will come back to you by email with your access notification.
---
Valuation (2017)
Title
QV
YE 2019 Accounts
Site map with measurements (not to be relied upon)
Drainage consultant papers
Drainage plans
Kiwi camps rules
Kiwi holiday parks membership documents
"Awesome place to stay. Clean and very comfortable. Nice location just out of town."
"Great location for Mt Peel hikes. The place was clean and cosy. Excellent facilities for the price and a very friendly gent at check in too. Would definitely recommend staying here if you're going to close by Mt Peel or just for a quiet getaway. "
"Excellent facilities. Had absolutely everything we needed. Kids loved the pool, tennis, bikes and open space! Free washing machines were an added bonus. Will be back in the future!"
"Friendly staff (Grumpy doesn't live up to his name), overall very clean bathroom and toilets, nice pleasant vibe in the holiday park and well equipped kitchen. Nice lounge with pool tables, books, board games. Late check-in option also available (we arrived between 21-22:00)."
"The 3 bedroom chalet was spacious and comfortable. It was clean and tidy. The resort is nicely situated a little out of town so is clam and rural. Grumpy is a friendly fella who provides a great service."
Property Details
Property Type
Backpackers
Holiday Parks / Caravan Parks
Other Accommodation

Sale Type
Freehold Going Concern

Region
Canterbury
Physical Address
Cnr 7 Keen Road & SH 72/79, Orari Bridge, GERALDINE 7992
Price
FHGC FOR SALE $999,950 Plus Stock & Plant +GST (if any)
Contact Agents
Dilan De Silva
Tourism, Hospitality & Leisure Business Broker
Canterbury, Marlborough, Tasman & West Coast
International: +64 27 444 9692
NZ Mobile: 027 444 9692
Email: dilan@tourismproperties.com

COMMUNICATIONS MANAGER
English