Add to Watchlist
On Watchlist
Please register your interest on this listing, on the '
Documents Tab
' tab.
Property Ref: 7656
Award-Winning Omakau Commercial Hotel – Superb Commercial Investment (7.50% NET) PLUS Development Potential!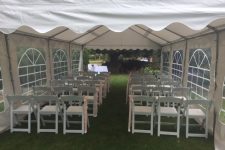 Property Type: Commercial Real Estate, Investment Opportunities
Sale Type: Freehold Investment
Region: Central Otago
Physical Address: 1 Harvey Street, Omakau
Price: Hotel land & buildings, incl house $1,465,000 + GST (if any)
Broker: Peter Gale
Mobile: +64 21 608 107
Email: peter@tourismproperties.com

Available for the first time in over 16 years this property ticks all the boxes: 1) 'Trophy' Property – Winner of the 2016 (and 2018 Finalist) Best Country Hotel 2) New 35 yr 'net' lease with a ratcheted rental of $110,000pa 3) Seismic rating 85% NBS 4) Substantial land holding of over 1.0170 ha providing considerable scope for further development, including potential to construct additional units or houses (subject to council approval) and 5) Strategic 'Rail Trail' location with prominent street appeal 6) Diversified income stream for the tenant.
SAY NO MORE!
But if you want further detail…The current vendors have carefully restored this beautiful historic New Zealand hotel, and turned it into a stunning town favourite with guests and locals alike (#1 on TripAdvisor!). This historic hotel was built back in 1898, and the vendors have lovingly restored her back to her former glory.
To the rear of the hotel are the original Central Otago Schist stables, which were built in 1880, known locally as 'McKinnons'. They have been partially converted into a stunning venue, perfect for functions and events, such as weddings. They were also famously featured in one of the Speight's adverts! There is considerable scope to restore and enhance this historic structure and add significant value to the freehold
The vendors currently run the business, which is also on the market at $490,000 + GST (PRICE JUST REDUCED to $395,000 FOR QUICK SALE!) (if any) to 'approved' experienced operators. And of course the new freehold owner (landlord) will have to firstly approve the new operators (tenants) so you can be sure it's in good hands!
It is intended that a new lease of $110,000 rental, a 35-year term and 3-yearly rent reviews, will be finalised in conjunction with the sale of the Freehold.
Location: The Omakau Commercial Hotel is located on the Corner of Harvey Street and the Main Road (SH 85) in the heart of Omakau. A key location just 150 metres from the Otago Central Rail Trail.
Cycling distance on the Rail Trail:
From Clyde 35 kms; from Alexandra 27 kms; from Chatto Creek 10 kms; from Lauder 9 kms; from Oturehua 32kms; from Wedderburn 44 kms; and from Ranfurly 57kms.
Approximate driving time from key locations:
·         Queenstown – 1 hour 20 mins
·         Wanaka – 1 hour
·         Dunedin – 2 hours
The Restaurant & Bar offers great food, service & hospitality and is popular with the cyclists on the Rail Trail, curling and fishing enthusiasts and visitors. The chefs pride themselves on their flavour and presentation, open 364 days per year for Breakfast, Lunch & Dinner providing guests with great cuisine and good old-fashioned hospitality. The bar is popular with locals and guests, offering a great selection of Central Otago wines, pool table and gaming.
The Stables – McKinnons:  Offering a unique and private location, with beautiful gardens, and Central Otago as your backdrop, the original schist stables are the perfect location for functions and weddings.There is scope here for further development.
Prime South Island Film & TVC Location: The Stables are also a popular location for both the NZ Film and TV industries, and featured in 2 of the Speight's "Good On Ya Mate" nationwide TV campaigns.
Accommodation: offering a variety of room types, ranging from ensuite rooms, shared facility rooms, through to a bunk room, there is something to suit every guest:
Hotel: 4 x Bedroom+ensuite; 6 x Bedrooms, shared facilities
Cabin: 1x Two-Bedroom cabin with a small lounge, kitchenette and private ensuite
Bunkroom: 1 x Bunkroom, which has a dedicated private ensuite in the caravan park
Caravans/Camper sites: there are 3 powered sites, located at the rear of the hotel, and these have dedicated ensuites available.
Staff Accommodation: There are 3 caravans used for staff accommodation, and/or contractor overflow, which have their own private bathrooms, in a separate block from guests.
Managers Accommodation: this ​is an apartment located upstairs within the hotel, and consists of a large bedroom plus ensuite, and built in wardrobe, small lounge, and small storage area. Currently occupied by the Bar Manager.
Owners Accommodation: Fabulous three-bedroom home, master bedroom with ensuite. Spectacular Central Otago views from the large deck. Privacy ensured, as it is located away from the business, but still on site.
Speight's advert featuring 'McKinnons'
Confidential Documents
Full Listing Information for this Tourism Business will be disclosed to registered, approved Potential Purchasers.
Become a Registered User:
To gain access and download full confidential individual files on businesses for sale on this website, you must first be a registered user, and have ticked the box that you agree to the strict terms and conditions of the confidentiality agreement, provided by TourismProperties.com.
This is a simple two-minute process, which you can complete by selecting 'Register' at the top right hand of your device now.
If you are already registered with us:
You can request full access to this listing's confidential files by:
Logging in with your existing user name (your email used to register) and your password, then by
Locating the listing you are interested in viewing Listing Files, then
Navigating to the 'Documents' tab, of the listing you are interested in, and
Selecting 'Request Access' to the confidential information here within.
We will quickly respond confirming your approval.
When you are emailed your 'access approval' notification, you need to be logged in to our website, in order to view and/or download the confidential files, which are located in your 'Document Library'.
If you are already logged in now:
Simply register your interest here, by navigating to the 'Documents' tab, and selecting 'Request Access' to the confidential information here within, and Adrian will come back to you by email with your access notification.
---
Detailed Seismic Report
Title
Rates info
Central Otago District Council (CODC) Email re potential subdivision
Planning Map CODC
District Plan Map CODC
CODC 10yr plan
LIM Report
Property Details
Property Type
Commercial Real Estate
Investment Opportunities

Sale Type
Freehold Investment

Region
Central Otago
Physical Address
1 Harvey Street, Omakau
Price
Hotel land & buildings, incl house $1,465,000 + GST (if any)
Contact Agents
Peter Gale
Tourism & Hospitality Business Broker
South Canterbury, Waitaki, Otago & Northern Southland
International: +64 21 608 107
NZ Mobile: 021 608 107
Email: peter@tourismproperties.com