Add to Watchlist
On Watchlist
Please register your interest on this listing, on the '
Documents Tab
' tab.
Property Ref: 6924
Ultimate Lifestyle, Tourism & Hospitality Complex, Ladybird Hill, For Sale Now in Mackenzie Country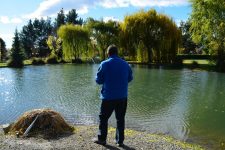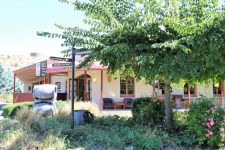 Property Type: Development Opportunities, Leisure, Restaurants, Resorts
Sale Type: Freehold Going Concern
Region: Canterbury, Central Otago, Otago, South Island, New Zealand
Physical Address: 1 Pinot Noir Ct, Omarama 9412
Price: FREEHOLD GOING CONCERN, asking $3,900,000 + GST if any + SAV
Broker: Peter Gale
Mobile: +64 21 608 107
Email: peter@tourismproperties.com

Rare opportunity to secure a highly profitable and iconic New Zealand Tourism Activity and Hospitality Business! 
Situated in a key South Island location in Omarama, McKenzie High Country Otago
Featuring two houses a Heliport, Vineyard, Restaurant, Bar, salmon fishing and more!
Offered as a Freehold Going Concern
Plus huge potential +++ for future growth and development
Opportunity to create a complete and fully integrated Resort
Extensive water access and rights are in place
Here is your opportunity to own a significant Tourism Business that is highly profitable, and also has room for future growth and expansion. This must be viewed to be appreciated – call Peter today!
For more information or to arrange your viewing, please contact specialist Hospitality Business Broker, Peter Gale, on 021 608 107 or email peter@tourismproperties.com.
---
Ladybird Hill tourism leisure and hospitality business is situated on a prime 26ha site (approx.) in Omarama, positioned strategically on the State Highway between Christchurch and Queenstown/Wanaka, and within a short five-minute walk from other tourism accommodation businesses, and the Omarama township. This award-winning tourist attraction is a beautifully manicured and landscaped property and must be viewed to be appreciated.
This amazing business consists of a magnificent hospitality business, featuring salmon fishing allowing guests to catch their own salmon, in one of two large lakes on the property, and have their own fresh salmon prepared as sashimi or smoked in the smokehouse to be eaten in the restaurant. The second lake is a Brown and Rainbow Trout lake, and is for viewing and feeding, Both Lakes also feature walk on jetties for guests to get up close to the fish.
The Tuscan-styled 230m2 (approx.) complex features a wonderful restaurant, bar and outdoor dining courtyard, with ample capacity of approximately over 150 guests seated both inside and outside, this is ideal for bus tours with Tens of thousands of guests visiting Ladybird Hill every year.
The owners enjoy a fabulous 3-bedroom home, 3 bath rooms, 3 car garaging, sleep out, shade house, plus a workshop at the rear of the business complex.
An additional land title of approximately 7,008m2 is situated at the front of the property, with access to the State Highway, allowing for a Camper van park, motel or hotel resort complex (3 detailed plans are available on request). Concepts are subject to local Council final planning approval. This title has a 3-bedroom staff house and garage situated towards the western boundary.
The property features New Zealand's highest producing 3.5ha vineyard, at 440m above sea level, which consists of approximately 5265 grape vines, producing around 2700 bottles of Pinot Noir, 1890 bottles of Pinot Gris and 395 bottles of Pinot Blanc.
The vineyard was established in 1988, and stunning walking tracks, and a modern children's playground plus a CAA heliport have since been added.
It is worth noting that the Alps 2 Ocean Cycle Trail is also becoming a big part of the tourism business in the area, along with the gliding from the nearby airport.
The Lakes are supplied via a local creek with pristine water running through the property all year round, this includes another two unique consents which is only granted to three other business in New Zealand.
This already highly profitable Tourism Business is now ready to be expanded and developed further by new owners. Are you ready to build on from this already successful business, and create a standalone Tourism Resort? The canvas you have to work with is already manicured and exquisite, and the activity and experience that Ladybird Hill offers is already highly sought after by New Zealanders and International guests! Don't delay, register now, and call Peter for more about this exclusive opportunity.
For more information please contact Peter Gale, Specialist Tourism Business Broker on Mobile 021608107 or outside of New Zealand on +6421608107, or by email at peter@tourismproperties.com
Ladybird Hill | Cafe, Restaurant & Winery in Omarama, New Zealand
Confidential Documents
Full Listing Information for this Tourism Business will be disclosed to registered, approved Potential Purchasers.
Become a Registered User:
To gain access and download full confidential individual files on businesses for sale on this website, you must first be a registered user, and have ticked the box that you agree to the strict terms and conditions of the confidentiality agreement, provided by TourismProperties.com.
This is a simple two-minute process, which you can complete by selecting 'Register' at the top right hand of your device now.
If you are already registered with us:
You can request full access to this listing's confidential files by:
Logging in with your existing user name (your email used to register) and your password, then by
Locating the listing you are interested in viewing Listing Files, then
Navigating to the 'Documents' tab, of the listing you are interested in, and
Selecting 'Request Access' to the confidential information here within.
We will quickly respond confirming your approval.
When you are emailed your 'access approval' notification, you need to be logged in to our website, in order to view and/or download the confidential files, which are located in your 'Document Library'.
If you are already logged in now:
Simply register your interest here, by navigating to the 'Documents' tab, and selecting 'Request Access' to the confidential information here within, and Adrian will come back to you by email with your access notification.
---
6924 | Ladybird Hill For Sale | Heliport Information
6924 | Ladybird Hill For Sale | Certificate of Registration Food Premises
6924 | Ladybird Hill For Sale | Licence NZ
6924 | Ladybird Hill For Sale | Off LIcence
6924 | Ladybird Hill For Sale | On Licence
6924 | Ladybird Hill For Sale | Resource Consent
6924 | Ladybird Hill For Sale | Resource Consent Land Use
6924 | Ladybird Hill For Sale | Motels Concept
6924 | Ladybird Hill For Sale | Diagram Zone
6924 | Ladybird Hill For Sale | Poster
6924 | Ladybird Hill For Sale | 735609 Information
6924 | Ladybird Hill For Sale | Campervan Resort
6924 | Ladybird Hill For Sale | Visitor Accommodation Concept Design
6924 | Ladybird Hill For Sale | Menu
6924 | Ladybird Hill For Sale | Planning proposal
6924 | Ladybird Hill For Sale | Financial Statements 1 YE 31 March 2018
6924 | Ladybird Hill For Sale | Financial Statements 2 YE 31 March 2018
QV re Title 73609
QV re Title 73608
Amazing Experience ★★★★★
What an amazing place. Murray the fishing guide was incredible! He could not have been more enthusiastic, informative and helpful. My daughter caught a huge salmon which he smoked and we took with us. Bookings essential to avoid disappointment!
OMG! fantastic Complex ★★★★★
Where do I start..tranquil setting, beautiful lakes fill of fish…You catch it . . they cook it! The staff were friendly and we caught 2 very fine salmon. We opted to get them both hot smoked and we ate one on site. Everything was perfect. This is a MUST do in Omarama.
Magic! ★★★★★
This place is magic kid friendly, dog tolerant , fantastic wine , great food and a wonderful setting… Don't pass this place by!
Quick stop: lovely place ★★★★
We stopped by here on our way from Mt Cook to Queenstown because the Catch Your Own Salmon sign caught our eye. Fortunately we arrived before fishing stops at 4.30 pm
For someone with no prior fishing experience it was pretty easy. They set up the fishing rod and line and bait for you, teach you some how to cast and reel. you just cast into the pond and wait. I got it on my 3rd try and the guy Wyatt helps you to net it after you reel it.
We requested the salmon smoked to go and it takes abt 30 min and they pack it nicely for you. Nice layout to relax In gardens while waiting.
I can imagine great fun for families with little kids who want to have a go at fishing. It cost about $50 if you catch one and apparently you dont pay if you don't catch it.
Would recommend for families with little kids or those who just want an easy go at catching your own dinner. We enjoyed the salmon, beautifully cooked!
Caught, ate, drank and walked ★★★★★
A really good experience. And an ace recommendation from the man Neville at the Sierra Motel.
I managed to catch, on fly, a 3lb salmon. Result. The fish was smoked and then we ate it for dinner (thanks Carol) that night whilst drinking the excellent wine produced from the Ladybird vineyard adjacent to the restaurant. And then to cap it off, we marched to the top of the hill behind the restaurant and watched the sun go do down over the valley.
Magical, must do.
Great day for three generations ★★★★★
Had a great day with grandparents and granddaughters all catching and eating salmon. Nice walk up the hill and a very nice estate Pinot noir to round off the trip. It was very busy but staff handled it well even if some customers couldn't.
It was our third visit and we'll keep on coming back.
Source: Online review platforms.
Property Details
Property Type
Development Opportunities
Leisure
Restaurants
Resorts

Sale Type
Freehold Going Concern

Region
Canterbury Central Otago Otago South Island New Zealand
Physical Address
1 Pinot Noir Ct, Omarama 9412
Price
FREEHOLD GOING CONCERN, asking $3,900,000 + GST if any + SAV
Contact Agents
Peter Gale
Tourism, Hospitality & Leisure Business Broker
South Canterbury, Waitaki, Otago & Northern Southland
International: +64 21 608 107
NZ Mobile: 021 608 107
Email: peter@tourismproperties.com