Add to Watchlist
On Watchlist
Please register your interest on this listing, on the '
Documents Tab
' tab.
Property Ref: 47397
Pitches Store, Luxury Accommodation & Dining For Sale in Central Otago
Property Type: B&B Residential Opportunities, Bed & Breakfast, Commercial Real Estate, Cafes, Country Pub, Lodges, Other Accommodation, Other Hospitality, Restaurants
Sale Type: Freehold Going Concern
Region: Central Otago
Physical Address: 45 Swindon Street, Ophir 9387
Price: LAND, BUILDINGS, & BUSINESS, asking 2.65m +GST (if any) +SAV
Broker: Adrian Chisholm
Mobile: +64 21 727 888
Email: adrian@tourismproperties.com

Award-Winning Gem on the Market For The First Time!
Behind this quaint and gorgeous historic street frontage is a Central Otago gem! On the market for the very first time, this is your opportunity to secure this iconic building and business, that sits near the popular Otago Central Rail Trail and the new Central Otago Touring Route, and enchants and captivates her guests – so much so they never want to leave!
Features
Prime location near the Otago Central Rail Trail
Boutique accommodation with quality furnishings throughout
Six luxury bedrooms, all ensuited, with king beds
Renowned Central Otago café & restaurant
Landscaped outdoor areas offering great Central Otago views
Plus, a stunning open fire-place & private guest spa!
Pitches Store in Ophir, on the Central Otago Rail Trial, is one of New Zealand's favourite luxury tourism accommodation and café hospitality businesses. It provides high quality accommodation and dining for independent or travel groups, either walking or cycling the Otago Central Rail Trail, or guests exploring the Central Otago region. The lodge features six king-sized en-suited bedrooms, and a fabulous café and restaurant, with one of the best hospitality reputations in Central Otago! Situated on a large land title, it offers guests a private spa, generous car parking, bike parking, and power points. Pitches Store currently operates for approximately 9 months of the year, through spring, summer, and autumn, and is closed in winter, however a new owner could operate Pitches Store as a full-time year-round business.
History, Renovation & Awards
Pitches Store is a a restored Category 2 listed heritage building in historic Ophir, one of the few remaining goldmining towns from the gold rush times. Built 1883 as a General Store for John Pitches, the schist stone building has been carefully restored to create the unique ambience that enchants guests.  The owners spared no expense during the old general store's renovation, and everything is to the very highest standards, and this is reflected in the outstanding reviews.
The renovations received an architectural award and were designed and supervised by well-known Queenstown architect, Michael Wyatt, while the construction received a Gold Award for commercial restoration from the NZ Master Builders Federation. This historic building has been fully earthquake-strengthened. Pitches Store offers guests a truly memorable architectural and culinary experience.
Luxury Accommodation & Dining
Pitches Store features six individually air-conditioned luxury rooms all with king-size beds, luxury linen and NZ Mohair throws, and all are ensuited. Some rooms have access to their own outdoor courtyard. Some of the rooms feature large windows which bathe the rooms in light, and this is complimented in the décor with the subtle blues, greens and natural schist walls; perfectly matching the pared-down ambience of this quiet, historic setting.
Pitches Store features an award-winning restaurant, which serves seasonally inspired cuisine, matched with an exquisite wine list, and offers both indoor and outdoor dining for both lunch and dinner. Pitches is picture-perfect for intimate special occasions for small groups celebrating weddings, birthdays, anniversaries, or corporate functions.
Approximate travel times to Pitches Store :
From Ranfurly 40 minutes
From Queenstown 1 hours 25 minutes
From Wanaka 1 hours 15 minutes
From Oamaru 2 hour 15 minutes
From Dunedin 2 hour 20 minutes
If you are looking for a freehold land and buildings investment, plus a great business to own and operate in the hospitality sector near the most popular cycle trail in New Zealand, as well as the new Central Otago Touring Route, then this is it! It is very rare to present such a high quality, award-winning property and business to market, where all the hard work is done, and the new owner is simply able to walk in to an extremely well-operating business. This business is easily managed by a couple, and it offers existing forward bookings, established supplier relationships, along with an excellent reputation from guests, many of whom return.
The current owners are seeking to retire after restoring the historic structure; having conceived and established the business; and having, with the assistance of loyal and committed staff, successfully operated it for almost 10 years. They want to hand this beautiful iconic property over to new owners. This luxury business and property is a true gem: rare and precious, and looking for some very special new owners. If you think that's you, then call me now – you won't be disappointed.
For more information please contact specialist Accommodation Business Broker, Adrian Chisholm, AREINZ, on 021 727 888 or email Adrian@tourismproperties.com.
---
About Ophir
Located on the eastern banks of the Manuherikia River, between Alexandra and Ranfurly, Ophir was founded in 1863. It grew to become the biggest town in the Manuherikia Valley during the gold rush days, until the railway bypassed it. Today it is rich in historical stone and mud brick buildings. Like many of Central Otago's heartland towns, Ophir is steeped in gold mining history and rich in charm. Walking down the street is like taking a trip back in time. The main street features the Peace Memorial hall, Pitches Store, the policeman's house and gaol, the cottage hospital, the bank, the bakery, and the courthouse, with a few old-fashioned hollyhocks and roses scattered here and there. This small town is rich in historical buildings, including New Zealand's oldest working post office, and it is a highly popular stopover for cyclists on the Otago Central Rail Trail. You can reach Ophir by a 2km bike ride along a flat side road from Omakau or enjoy the new cycle and walking track between Ophir and Omakau. Visitors love to spend a special overnight stay here, and loop back to Omakau via the historic Daniel O'Connell suspension bridge (one of the last in Central Otago).
Otago Central Rail Trail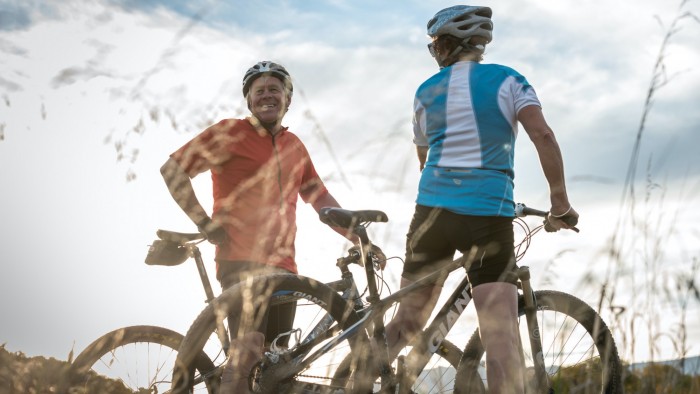 New Zealand's Original Great Ride offers some of the best cycling in New Zealand. Open all year round- ride without traffic, under Central Otago's big skies surrounded by amazing landscapes and steeped in "Southern Hospitality". The Trail makes a connection between a number of small communities rich with stories and heritage. The Trail itself is free. You can plan and travel independently or select a Tour Planner to arrange an experience that's right for you. Whether you are cycling as an individual, as a family or part of a large group, the Otago Central Rail Trail is an experience you will never forget. Take the opportunity to enjoy Otago's celebrated local flavours in country cafes and wineries.
Central Otago Touring Route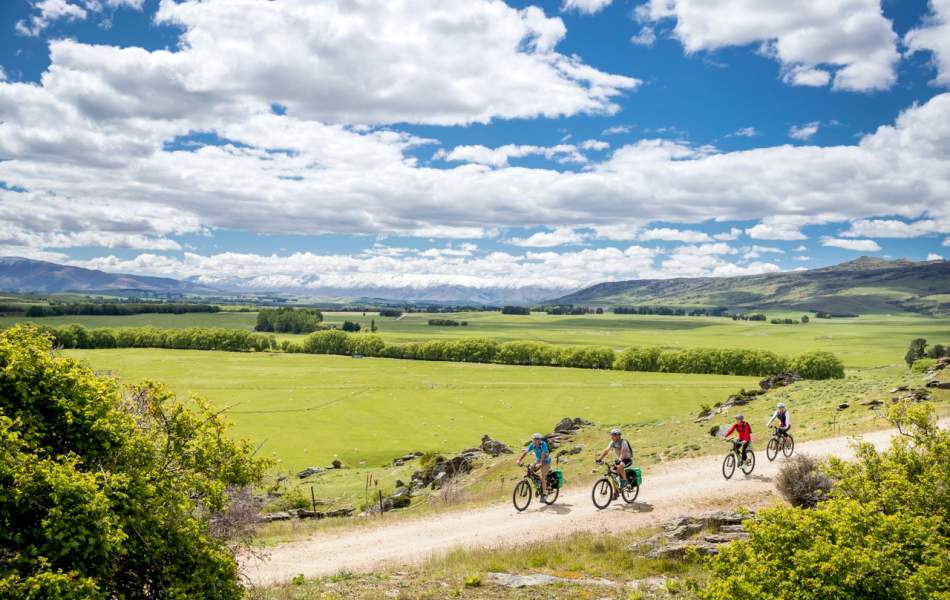 One of NZ's finest road trips, follow the road less travelled from Dunedin to Queenstown and see our regions at their brilliant best! The Central Otago Touring Route is a journey through spectacular landscapes full of natural wonders, unique attractions and activities, along with the local hospitality that makes Otago such a memorable place to visit. The 341-kilometre journey follows scenic highways from the Pacific Ocean to the foot of the Southern Alps via the beautiful Strath Taieri and Maniototo Plains. Leaving Dunedin, it winds through the heart of Central Otago taking in characterful settlements such as Middlemarch, Ranfurly, Oturehua and Clyde, as well as the larger towns of Alexandra, Cromwell, Arrowtown and Queenstown.
Confidential Documents
Full Listing Information for this Tourism Business will be disclosed to registered, approved Potential Purchasers.
Become a Registered User:
To gain access and download full confidential individual files on businesses for sale on this website, you must first be a registered user, and have ticked the box that you agree to the strict terms and conditions of the confidentiality agreement, provided by TourismProperties.com.
This is a simple two-minute process, which you can complete by selecting 'Register' at the top right hand of your device now.
If you are already registered with us:
You can request full access to this listing's confidential files by:
Logging in with your existing user name (your email used to register) and your password, then by
Locating the listing you are interested in viewing Listing Files, then
Navigating to the 'Documents' tab, of the listing you are interested in, and
Selecting 'Request Access' to the confidential information here within.
We will quickly respond confirming your approval.
When you are emailed your 'access approval' notification, you need to be logged in to our website, in order to view and/or download the confidential files, which are located in your 'Document Library'.
If you are already logged in now:
Simply register your interest here, by navigating to the 'Documents' tab, and selecting 'Request Access' to the confidential information here within, and Adrian will come back to you by email with your access notification.
---
47397: Pitches Store - Financials
47397: Pitches Store - LIM Report 1
47397: Pitches Store - LIM Report 2
47397: Pitches Store - Title
47397: Pitches Store - Sampler Menu (These change seasonally)
47397: Pitches Store - Otago Central Rail Trail - Map
47397: Pitches Store - Central Otago Touring Route - Map
47397: Pitches Store - Vendor Note & P&L Financials - added 27 Sept 21
SUMMARY
| | | |
| --- | --- | --- |
| WEBSITE | TOTAL REVIEWS | AVG RATING |
| Trip Advisor | 432 | 4.5 / 5 |
| Booking. com | 24 | 9.8 / 10 |
| Google | 151 | 4.6 / 5 |
ACCOMMODATION
Classic

★★★★

★
Our stay here was arranged by Cycle Surgery as part of our Rail Trail package. I must say we were very impressed with every aspect of Pitches Store. To find this level of accommodation in "small town NZ" is a credit to the the owners. Well done.
Like walking into a welcoming home

★★★★

★
Nothing was too difficult for Colleen and her team. We had a group of 8 for dinner which grew by two just before sitting down, no problem. We had three birthday's to celebrate and we wanted a cake with candles, no problem. The beds were comfy (welcome after a day on the bike), the showers were hot, the food was yummy and the staff were friendly. A great stay in a welcoming and warm place.
Fantastic accommodation and such amazing owners

★★★★

★
I can't rate this accommodation and the owners highly enough. I had a bit of a 'situation' with my booked accommodation, when Colleen heard she was amazing and as a result I stayed here. Beds are so comfy, great linen and decor with very friendly people. I really enjoyed my brief time here. I will definitely be back and would absolutely recommend!
Picture Perfect Welcome

★★★★

★
We were lucky this was our Rail Trail accommodation. What a sweet little spot and so worth the sixty second detour off the main road. We were warmly welcomed , facilities for bikers are excellent and we did appreciate the spa pool after the first day on the bike. There's an attractive array of cabinet food for and a consistent stream of locals popping in for coffee but it's well worth being in for lunch or dinner. The kitchen team were super-friendly and couldn't do enough for us, and the chicken and Apple tarte tartin were excellent. Breakfast the following morning was beautifully laid out and through-out local food and beverages were the focus, with the chef popping out to the kitchen garden often. The recently renovated rooms had everything we needed with a super bed too. Highly recommended stay in a beautiful historic building. Gorgeous stay, highly recommended and can't wait to find a reason to come back.
RESTAURANT
Excellent!

★★★★

★
First rate food, and pleasant accommodation. The fire is blazing and the Otago pinot noir (Valli recommended) sumptuous.
Dinner – superb

★★★★

★
We dined here while on the Otago rail trail it was a great way to enjoy each others company with great wines and fabulous food – a must do!
Meal and accommodation

★★★★

★
Had lovely overnight stay and meal at Pitches store on Friday. Wonderful hospitality, food amazing (the mint sorbet with the lamb yum) . The spa was nice on the wintery night too. Def recommend if you want something bit more special than a pub meal in stunning Central Otago location.
Amazing food!

★★★★

★
We stayed at Pitches Store as part of our Otago Central Rail Trail trip organised by Central Cycle Trail Co. We weren't sure what to expect in this tiny town in the middle of nowhere, but wow, the food was outstanding! Equal to any top restaurant in a big city, we were blown away. Great selection for breakfast too. The accommodation was lovely and service was great.
Source: Online review platforms.
Property Details
Property Type
B&B Residential Opportunities
Bed & Breakfast
Commercial Real Estate
Cafes
Country Pub
Lodges
Other Accommodation
Other Hospitality
Restaurants

Sale Type
Freehold Going Concern

Region
Central Otago
Physical Address
45 Swindon Street, Ophir 9387
Price
LAND, BUILDINGS, & BUSINESS, asking 2.65m +GST (if any) +SAV
Contact Agents
Adrian Chisholm
PRINCIPAL | Tourism, Hospitality & Leisure Business Broker
Head Office | Otago & Southland
International: +64 21 727 888
NZ Mobile: 021 727 888
Email: adrian@tourismproperties.com

COMMUNICATIONS MANAGER
English