Add to Watchlist
On Watchlist
Please register your interest on this listing, on the '
Documents Tab
' tab.
Property Ref: 5961
Outstanding Management Rights, Ohope Beach Resort, Bay of Plenty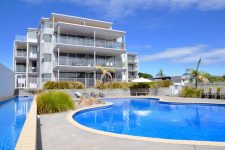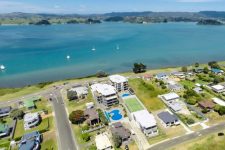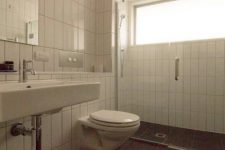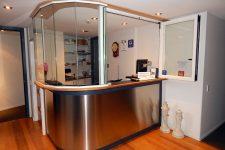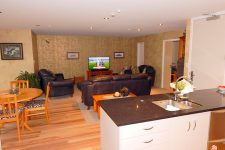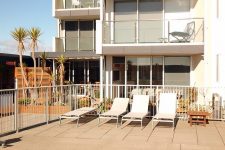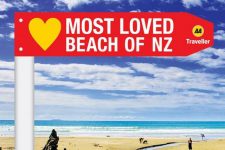 Property Type: Management Rights
Sale Type: Management Rights and Freehold Investment
Region: Bay of Plenty
Physical Address: 307 Harbour Road, Ohope
Price: Freehold Apartment and Management Rights $1,245,000
Broker: Malcolm Teesdale
Mobile: +64 27 530 8738
Ohope Beach in the beautiful Bay of Plenty is regularly voted "New Zealand's Best Beach".
And the Ohope Beach Resort is perhaps Ohope's finest accommodation property: super-stylish, spacious  2 bedroom apartments, all with decks overlooking the ocean or the harbour.
Guests enjoy three pools, spas, sauna, gym, games room, conference room and tennis court, plus secure undercover parking.
And all this with a fine café at the front door and just a minute from the seemingly endless beach.
The property is in immaculate condition and its location and facilities make Ohope Beach Resort first choice for visitors to this popular region.
The Management Rights for sale include:
The freehold 1-2 bedroom managers' apartment, connected office/reception and double garage
Extensive plant and chattels
A regular salary from the Body Corporate
Commission from the letting pool, currently 16 units with growth potential
Laundry and cleaning fees.
The Management Rights are for a term of 10 years from 2012, with a right of renewal of a further 10 years.
The business is extremely sound with significant turnover and profitability. Full financial disclosure is available to qualified enquirers.
Ohope Beach Resort Management Rights offer a superior lifestyle and a substantial business. Enquire now to arrange your inspection!
Confidential Documents
Full Listing Information for this Tourism Business will be disclosed to registered, approved Potential Purchasers.
Become a Registered User:
To gain access and download full confidential individual files on businesses for sale on this website, you must first be a registered user, and have ticked the box that you agree to the strict terms and conditions of the confidentiality agreement, provided by TourismProperties.com.
This is a simple two-minute process, which you can complete by selecting 'Register' at the top right hand of your device now.
If you are already registered with us:
You can request full access to this listing's confidential files by:
Logging in with your existing user name (your email used to register) and your password, then by
Locating the listing you are interested in viewing Listing Files, then
Navigating to the 'Documents' tab, of the listing you are interested in, and
Selecting 'Request Access' to the confidential information here within.
We will quickly respond confirming your approval.
When you are emailed your 'access approval' notification, you need to be logged in to our website, in order to view and/or download the confidential files, which are located in your 'Document Library'.
If you are already logged in now:
Simply register your interest here, by navigating to the 'Documents' tab, and selecting 'Request Access' to the confidential information here within, and Adrian will come back to you by email with your access notification.
---
Management Rights Agreement
Ohope Beach Resort BC Rules
Apartment title
Apartment Plan
OBR Trade Mark
Sample Appointment to Act as Letting Agent
OBR Trading Accounts 2015-2017
OBR Trading Accounts 2018
Property Details
Property Type
Management Rights

Sale Type
Management Rights and Freehold Investment

Region
Bay of Plenty
Physical Address
307 Harbour Road, Ohope
Price
Freehold Apartment and Management Rights $1,245,000
Contact Agents
Malcolm Teesdale
Tourism & Hospitality Business Broker
Waikato, Taupo & Central Plateau
International: +64 27 530 8738
NZ Mobile: 027 530 8738
Email: malcolm@tourismproperties.com