Add to Watchlist
On Watchlist
Please register your interest on this listing, on the '
Documents Tab
' tab.
Property Ref: 7038
The Whistler Holiday Apartments Management Rights For Sale in Queenstown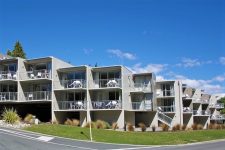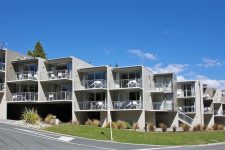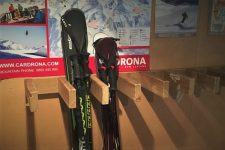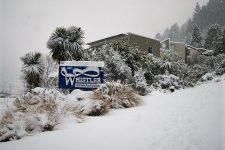 Property Type: Management Rights
Sale Type: Management Rights
Region: Queenstown, Central Otago
Physical Address: 15-17 Gorge Road, Queenstown
Price: MANAGEMENT RIGHTS FOR SALE, asking $1,490,000 + GST if any
Broker: Adrian Chisholm
Mobile: +64 21 727 888
Email: adrian@tourismproperties.com

Don't miss 'The Whistler Apartments' in the Heart of Queenstown!
Exceptionally simple 'Management Rights' to own in Queenstown
Great Financial Returns on 21, of the 24 unit complex
Plus Lease or own Managers Apartment & Office
Fabulous online reviews, feedback, & repeat guests!
Here is a fabulous opportunity to own the Management Rights to a sweet spot in Queenstown, great reviews, return guests, and an owner/manager apartment that would suit a couple or family, as it's closes to Queenstown Primary School. Are you ready to run your own accommodation business? If so, call Adrian now!
For more information or to arrange your viewing, please contact specialist Hospitality Business Broker, Adrian Chisholm, AREINZ, on 021 727 888 or email Adrian@tourismproperties.com.
---
Great Management Rights For Sale in Queenstown now!
The Whistler offers apartment accommodation in Queenstown Central. Nestled between the Queenstown Hill Recreation Reserve and Ben Lomond Scenic Reserve, the complex is also conveniently located to amenities, including just a short four-minute walk to the local supermarket. Situated in this prime prime location, it also enjoys three street frontages!
This highly profitable 21 unit complex is one of Queenstown's best Management Rights Tourism Accommodation Businesses in the region!
Of the 24 units in this complex, 21 units are consistently in the management pool for the Management Rights owner to manage.
The complex is situated on Gorge Road, which is a just a short stroll to the Queenstown CBD and the famous Lakefront area.
The Owner or Managers apartment, Unit 25, consists of a three level residential unit, and a ground floor commercial office, from which to run this business.
This modern Tourism Accommodation Business attracts excellent online reviews and feedback. It achieves great occupancies, and room rates, giving an awesome financial return to both the unit owners, and the management rights business owner, and the guests all enjoy allocated car parking to ensure there is no stress.
This is an incredibly simple business to manage! This management rights business would be ideal for a couple, although it would also be ideal for a family, keen to take on the challenges of operating their own business.
For more information please contact Adrian Chisholm, specialist tourism broker on Mobile 021727888 or outside of New Zealand on +6421727888, or by email at Adrian@tourismproperties.com
---
Queenstown is the Southern Hemisphere's Playground!
A premier four season, lake and alpine, resort, Queenstown's stunning scenery, huge range of activities and renowned warm welcome cement its reputation as New Zealand's favourite visitor destination. Surrounded by majestic mountains and set on the shores of crystal clear Lake Wakatipu, the natural beauty and the unique energy of the region create the perfect backdrop for a holiday full of adventure, exploration or relaxation.
Over 2 million visitors are drawn to Queenstown each year, including adventurers, filmmakers, wine enthusiasts, Hollywood and Bollywood stars and US Presidents to enjoy their own unforgettable travel experience. Visitors come to experience our unique scenery, search for adventure, seek out relaxation and rejuvenation, or to just breathe our pure mountain air.
The Queenstown region is world-famous for adventure and is the birthplace of many iconic activities including commercial bungy jumping and jetboating. Other activities guaranteed to get your blood pumping include white water rafting, ziplining, 4×4 off-roading, snowsports, paragliding and skydiving. The region is also home to plenty of hiking and biking trails, guided tours, family activities, boat cruises, scenic flights or spa and wellness centres.
Central Queenstown is a sophisticated town with a fantastic choice of restaurants, a lively bar scene and excellent shopping. The picturesque town sits on the edge of Lake Wakatipu and you'll experience a unique energy and atmosphere all year-round.
Source: DQ, NZ.
Don't miss the opportunity to live here!
Confidential Documents
Full Listing Information for this Tourism Business will be disclosed to registered, approved Potential Purchasers.
Become a Registered User:
To gain access and download full confidential individual files on businesses for sale on this website, you must first be a registered user, and have ticked the box that you agree to the strict terms and conditions of the confidentiality agreement, provided by TourismProperties.com.
This is a simple two-minute process, which you can complete by selecting 'Register' at the top right hand of your device now.
If you are already registered with us:
You can request full access to this listing's confidential files by:
Logging in with your existing user name (your email used to register) and your password, then by
Locating the listing you are interested in viewing Listing Files, then
Navigating to the 'Documents' tab, of the listing you are interested in, and
Selecting 'Request Access' to the confidential information here within.
We will quickly respond confirming your approval.
When you are emailed your 'access approval' notification, you need to be logged in to our website, in order to view and/or download the confidential files, which are located in your 'Document Library'.
If you are already logged in now:
Simply register your interest here, by navigating to the 'Documents' tab, and selecting 'Request Access' to the confidential information here within, and Adrian will come back to you by email with your access notification.
---
7038 | Whistler For Sale | Information: Units-Status-Income-Cleaning
7038 | Whistler For Sale | P&L to Dec18
7038 | Whistler For Sale | Financials
7038 | Whistler For Sale | Resource Management Information
7038 | Whistler For Sale | Plans Units 1-25
7038 | Whistler For Sale | Body Corp Rules
7038 | Whistler For Sale | Body Corp, Minutes
7038 | Whistler For Sale | Body Corp, Minutes
7038 | Whistler For Sale | Body Corp, Minutes
7038 | Whistler For Sale | Body Corp, Minutes
7038 | Whistler For Sale | Body Corp, Minutes
Perfect absolutely perfect! ★★★★★
Stayed here for 2 nights and it was fabulous, 5 mins walk into centre of Queenstown, apartments were clean, quite and the receptionists could not have been more helpful. The location is in a quite spot and as i said a stones throw from town, the town is busy but very safe with a great choice of food outlets. The scenery is Spectacular it really is and Milford sound was mind blowing i took the flight from Glenorchy air at $500pp and it took 45 mins each way with was the most fantastic views , to go by car or coach will take over 4 hours ew and cost nearly $300pp so i would recommend this. Queenstown is expensive so try to get the happy hour deals, but either way if you do go try the the whistler you will not be disappointed.
Great stay ★★★★
We stayed here for 4 nights. We arrived on a public holiday, but that was no worries. Our key was ready to go. We had a lovely apartment that looked over the park in front with views of the mountain and gondola. Apartment had a room with queen bed and also fold out couch. It was clean and had great little kitchenette and amenities. Shower pressure was amazing too. Everything was super close, about a 5 minute walk into the centre of town. Close to 2 supermarkets as well. Car parking was also available on site which was great for our hire car. Would 100% stay here again, was perfect!
Great stay close to town and clean and warm ★★★★★
We have really found whistler apartments very comfortable and convenient for our purposes. The apartment we had was light and had a view the gondola and mountains. The shower was warm and good pressure. Staff so nice and friendly with good suggestions.
This apartment worked well for us as we are a family of three and we could have a single bed in our double room. Thus we did not need two bedroom which helped with cost.
Really close to town (short walk), good kitchenette with oven and near supermarket. FOXTEL and WiFi. Would stay here again.
Good value for 3 nights stay ★★★★
The Whistler is only a short walk to Queenstown town centre and has free parking The rooms are comfortable and clean and very good value for money in such an expensive tourist town We have stayed here before and would stay again Living areas face the roadway with views to the Gondola The family that manages this property is very friendly and helpful
Perfect place excellent hosts ★★★★★
The best place to stay at when you are in Queenstown! Very good host good advice big room that has everything you may need! Location is perfect and the view is fantastic i recommend you to stay there!
Source: Online review platforms.
Property Details
Property Type
Management Rights

Sale Type
Management Rights

Region
Queenstown Central Otago
Physical Address
15-17 Gorge Road, Queenstown
Price
MANAGEMENT RIGHTS FOR SALE, asking $1,490,000 + GST if any
Contact Agents
Adrian Chisholm
Principal
Head Office | Lower North Island, Canterbury, Marlborough, Tasman, Upper West Coast, Central Otago, Fiordland & Southland
International: +64 21 727 888
NZ Mobile: 021 727 888
Email: adrian@tourismproperties.com