Add to Watchlist
On Watchlist
Please register your interest on this listing, on the '
Documents Tab
' tab.
Property Ref: 2707
Bay Sands Seafront Studios Paihia Bay of Islands for Sale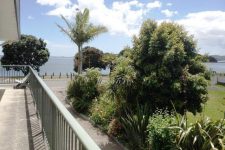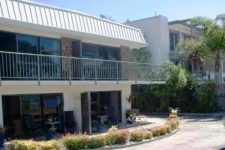 Property Type: Motels
Sale Type: Freehold Going Concern
Region: Northland
Physical Address: 136 Marsden Road Paihia
Price: $2,200,000 plus GST (If any)
Broker: Tom Crawford
Mobile: +64 21 278 9200
A prime beachfront location, this 10 unit motel is the perfect size allowing you to enjoy the Northland lifestyle and make a tidy income.With 9 self-contained studio units and a large family unit built over two levels only a road separates you from beautiful Ti Beach.
Your owners' accommodation is spacious, modern with 3 bedrooms and 2 bathrooms over two levels with internal access to reception.
Ample guest parking and easily maintained grounds all make this a dream property to operate. You may employ cleaning staff or do it yourself, your choice.
Here, on the waterfront, you are in the heart of Paihia so a short walk will take you to cafes, shops, bars and restaurants.
There is much to do in this renowned tourist hot spot whether you are a keen fisherman or enjoy your round of golf. With 10 units to manage you will certainly enjoy the good life – Northland style.
Things you should know:
* 10 units over two levels – upper units have sea facing balconies
*   Land area of 1.112sqm (more or less)
*   Provides lifestyle investment opportunity
*   Buy now and be in for the peak summer season
*   booking.com 8.6 and TripAdvisor 4.0 ratings
*   Register on line to download Financial documentation
The sale includes land. buildings, chattels and business. Motels of this size which are easy to operate and provide a great lifestyle often sell quite quickly so don't miss out – contact the brokers today.
Any interest in this property and business should be registered with the business brokers. Contents of this web site do not form part of a contract. While care has been taken in the preparation no responsibility is accepted for the accuracy of the whole or any part and interested persons are advised to make their own enquiries and satisfy themselves in all respects
Paihia is a great place to explore all of the Bay of Islands.
Swim with the dolphins. Go kayaking, swimming, fishing, or picnic along secluded beaches. Walk or drive to the spectacular Haruru Falls. Learn about early New Zealand history where the Treaty of Waitangi was first signed. Discover authentic Maori culture.
Confidential Documents
Full Listing Information for this Tourism Business will be disclosed to registered, approved Potential Purchasers.
Become a Registered User:
To gain access and download full confidential individual files on businesses for sale on this website, you must first be a registered user, and have ticked the box that you agree to the strict terms and conditions of the confidentiality agreement, provided by TourismProperties.com.
This is a simple two-minute process, which you can complete by selecting 'Register' at the top right hand of your device now.
If you are already registered with us:
You can request full access to this listing's confidential files by:
Logging in with your existing user name (your email used to register) and your password, then by
Locating the listing you are interested in viewing Listing Files, then
Navigating to the 'Documents' tab, of the listing you are interested in, and
Selecting 'Request Access' to the confidential information here within.
We will quickly respond confirming your approval.
When you are emailed your 'access approval' notification, you need to be logged in to our website, in order to view and/or download the confidential files, which are located in your 'Document Library'.
If you are already logged in now:
Simply register your interest here, by navigating to the 'Documents' tab, and selecting 'Request Access' to the confidential information here within, and Adrian will come back to you by email with your access notification.
---
Occupancy
Financials March 16
Financials March 17
Financials Mach 18
Title
Northland Visitor Stats
Property Details
Property Type
Motels

Sale Type
Freehold Going Concern

Region
Northland
Physical Address
136 Marsden Road Paihia
Price
$2,200,000 plus GST (If any)
Contact Agents
Tom Crawford
Tourism, Hospitality & Leisure Business Broker
Northland, Auckland & Coromandel
International: +64 21 278 9200
NZ Mobile: 021 278 9200
Email: tom.crawford@tourismproperties.com

Carolynn Crawford
Tourism, Hospitality & Leisure Business Broker
Northland, Auckland & Coromandel
International: +64 21 247 8716
NZ Mobile: 021 247 8716
Email: carolynn.crawford@tourismproperties.com