Add to Watchlist
On Watchlist
Please register your interest on this listing, on the '
Documents Tab
' tab.
Property Ref: 5831
Highly Profitable Adventure Lodge & Motel business for sale, National Park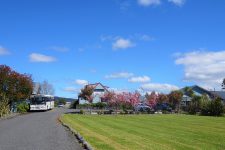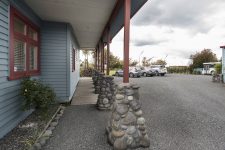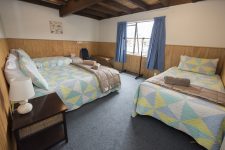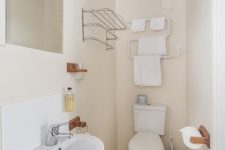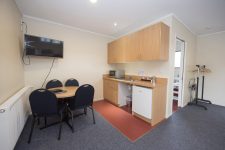 Property Type: Motels, Backpackers, Other Accommodation, Tours & Transport
Sale Type: Leasehold Interest (Business)
Region: Central Plateau
Physical Address: 21 Carroll Street, National Park Village
Price: Leasehold Interest $695,000 or near offer +SAV (+GST if any)
Broker: Malcolm Teesdale
Mobile: +64 27 530 8738
Here is opportunity plus: a strong, very profitable accommodation and transport business in Tongariro National Park, in the central North Island of New Zealand.
National Park has historically been associated with winter skiing at Whakapapa or Turoa and that remains important. But today, over 70% of the business comes from summer outdoor activity fans: notably the Tongariro Alpine Crossing, tramping, kayaking, mountain biking and more.
Adventure Lodge & Motel is ideally located to welcome visitors to this year-round adventure playground.
The Lodge
On the ground floor are a commercial kitchen, licensed dining room with superb bar, guest kitchen, guest lounge with massive stone fireplace, separate male and female amenities, drying room, 4 accommodation rooms plus a self-contained staff apartment.
The upper level has a central sitting room and 7 further accommodation rooms in various flexible configurations.
The Motel
The motel includes 7 studio units ( 3 queen, 3 twin share, 1 accessible) and 2 x 1 bedroom units. All are very well-presented, newly redecorated, with double glazing and central heating. Guest amenities include a laundry and spa.
The Transport Business
The business holds a DOC concession for transport to/from the famous Tongariro Alpine Crossing and carries around 2,000 passengers per year.
Owners' Accommodation
The business owners enjoy a very comfortable, private modern 144m2 home with 2 bedrooms and 2 bathrooms. The motel reception is attached to the home and there are large and convenient storage/workroom areas.
The Business
This business performs extremely well and has shown consistent revenue growth. Operating surplus now exceeds $150,000. The lease has over 25 years to run and the rent is reasonable.
The vendors have invested significantly over recent years to maintain the high standard of the property.  Effective marketing and systems are in place: the new owners will be immediately profitable while enjoying the lifestyle and supportive community.
Highly recommended: call now for your personal inspection.
Confidential Documents
Full Listing Information for this Tourism Business will be disclosed to registered, approved Potential Purchasers.
Become a Registered User:
To gain access and download full confidential individual files on businesses for sale on this website, you must first be a registered user, and have ticked the box that you agree to the strict terms and conditions of the confidentiality agreement, provided by TourismProperties.com.
This is a simple two-minute process, which you can complete by selecting 'Register' at the top right hand of your device now.
If you are already registered with us:
You can request full access to this listing's confidential files by:
Logging in with your existing user name (your email used to register) and your password, then by
Locating the listing you are interested in viewing Listing Files, then
Navigating to the 'Documents' tab, of the listing you are interested in, and
Selecting 'Request Access' to the confidential information here within.
We will quickly respond confirming your approval.
When you are emailed your 'access approval' notification, you need to be logged in to our website, in order to view and/or download the confidential files, which are located in your 'Document Library'.
If you are already logged in now:
Simply register your interest here, by navigating to the 'Documents' tab, and selecting 'Request Access' to the confidential information here within, and Adrian will come back to you by email with your access notification.
---
Lease
Trading Accounts 4 years to FY 2020
Revenue FY 2020 1 April-30 Sptember
Chattels List
Room Layout and Bedding
Lodge Floor Plan
Transport Operation data
From Booking.com: Rated Very Good 8.5 
Trip Advisor: Rated Excellent 4.5
What guests loved the most:
"The room was very spacious and clean. Wifi connection was good. We enjoyed to stay there before our hike."
Denise, Switzerland
"Gill the owner was really friendly and helpful – nothing was too much trouble. The bed was very comfortable. Arrangement for free glass of fizz at the Station Restaurant nearby."
Carey, United Kingdom
"The friendliness of the staff, who upgraded us to a large family room which was spacious and quiet. The delivery of breakfast to our room as we were setting off early. Phoning local restaurant to book us a table."
John, United Kingdom
"The staff was fantastic and really helpful. The location is also really good. We would recommend staying there for a couple of nights. "
Anastasia, United Kingdom
"Good place to overnight before/after the Tongariro Crossing. Very well located and with bus transfer (extra fee) to the start of the trail. It has enough to be there for 1 night. Well equipped facilities to bring your own food & drinks. Comfortable room. Shared bathrooms were well equipped and clean. Good price."
Daniestro, Switzerland
"The bed was extremely comfortable. Had a great night's sleep before hiking the next day. Very helpful staff that gave us a fabulous alternative hike as Tongariro was too windy to allow crossings."
Lynnette, United Kingdom
"Basic accommodation with comfortable beds and couch. They had a great range of DVDs which pleased the kids."
Peng, Australia
"Cozy, clean atmosphere and super friendly staff. It was great having the bus transport to Tongariro Crossing."
Heidi, Denmark
"The staff and owners were excellent and took the time to collect us from the station and return us when we left. "
Malcolm, United Kingdom
"Everything was good – clean, helpful staff, location etc"
Siobhan, United Kingdom
Property Details
Property Type
Motels
Backpackers
Other Accommodation
Tours & Transport

Sale Type
Leasehold Interest (Business)

Region
Central Plateau
Physical Address
21 Carroll Street, National Park Village
Price
Leasehold Interest $695,000 or near offer +SAV (+GST if any)
Contact Agents
Malcolm Teesdale
Tourism, Hospitality & Leisure Business Broker
Waikato, Taupo, Central Plateau & Bay of Plenty
International: +64 27 530 8738
NZ Mobile: 027 530 8738
Email: malcolm@tourismproperties.com