Add to Watchlist
On Watchlist
Please register your interest on this listing, on the '
Documents Tab
' tab.
Property Ref: 3868
Motel-Lodge in Stunning Semi-Rural Setting – "The Good Life" plus Income!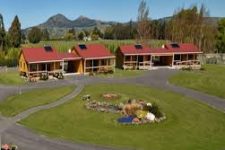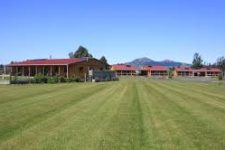 Property Type: Motels, Other Accommodation, Development Opportunities, Lodges
Sale Type: Freehold Going Concern, Business only, Leasehold Interest (Business)
Region: Otago
Physical Address: 100 School Road South, Mosgiel, NEW ZEALAND
Price: Freehold Going Concern $2,100,000 + GST (if any)
Broker: Peter Gale
Mobile: +64 21 608 107
Email: peter@tourismproperties.com

Stunning Motel/Lodge in Semi-Rural Setting. "The Good Life" with Income!!
You may be looking for an accommodation business that's a little bit different. Perhaps you are yearning for a change of lifestyle but still want some income. This very special freehold opportunity is now available for sale.
Featuring 10 modern luxury units set on the Taieri Plans in Mosgiel, Longbourne Lodge has been designed to provide the best of accommodation experiences. The sunny, spacious, warm cottages and garden studios nestle on five peaceful acres amongst trees and newly landscaped gardens. Set on approx. 5 acres (2 hectares) Longbourne Lodge is conveniently located just 20km from Dunedin Airport, 18km from Dunedin city and 3.3km from the restaurants, shops and supermarkets of Mosgiel.
This wonderful property can be comfortably managed by one person and features:
10 luxury, self-contained units including:

Garden Studio
1-Bedroom "Cosy Cottages"
2-Bedroom "Family Cottages"
Family Garden Studio

Set on 5 acres of beautifully landscaped gardens
Large well-appointed owner's home (suitable for a family)

3 x bedrooms
2 x bathrooms
Open-plan with butlers pantry
2 offices
Private garden courtyard

Passive solar heating, double-glazing and solar hot water
Offer rain collected filtered drinking water
Waste water is recycled for the gardens.
Excellent turnover and net profit
There is massive scope for a motivated operator to grow this business and enjoy a great income. Some opportunities are;
Agri-tourism – a significant growth segment
Develop a 'glamping' area
Function venue – plenty of space to put up a marquee for weddings etc
Meetings/conferences
Home office – the current owner has previously run another business from home while still managing the Lodge
Scope to develop additional units (subject to required consents)
The price of $2.1M + GST (if any) for the freehold going concern is outstanding buying for such a substantial property.
If you arrive in Dunedin by air, you'll pass Mosgiel on the way into the city. This large suburb doubles as a country town for the local farmers.
Mosgiel is part of Dunedin, but separated from the city by hills. It takes its name from Mossgiel in Ayrshire, the farm of poet Robbie Burns, who was the uncle of one of Dunedin's founders. Mosgiel's history is interwoven with the wool products industry. It no longer has a woollen mill, but it's home to one of New Zealand's largest agricultural research institutes. As an important service town for the Taieri Plains farming community, Mosgiel has a wide selection of retail and service businesses.
The hawthorn hedges, small farms, grand houses, old oak trees, narrow country roads and peaceful countryside here are as close as you'll get to rural England in New Zealand. It's the perfect place to explore by car or bicycle with beautiful hidden corners such as Woodside tucked under the hills and the timeless village of Outram – the ideal picnic spot.
Functional facts: Approx. population 6700, wide range of shops and services, international and domestic airport (Dunedin).
Confidential Documents
Full Listing Information for this Tourism Business will be disclosed to registered, approved Potential Purchasers.
Become a Registered User:
To gain access and download full confidential individual files on businesses for sale on this website, you must first be a registered user, and have ticked the box that you agree to the strict terms and conditions of the confidentiality agreement, provided by TourismProperties.com.
This is a simple two-minute process, which you can complete by selecting 'Register' at the top right hand of your device now.
If you are already registered with us:
You can request full access to this listing's confidential files by:
Logging in with your existing user name (your email used to register) and your password, then by
Locating the listing you are interested in viewing Listing Files, then
Navigating to the 'Documents' tab, of the listing you are interested in, and
Selecting 'Request Access' to the confidential information here within.
We will quickly respond confirming your approval.
When you are emailed your 'access approval' notification, you need to be logged in to our website, in order to view and/or download the confidential files, which are located in your 'Document Library'.
If you are already logged in now:
Simply register your interest here, by navigating to the 'Documents' tab, and selecting 'Request Access' to the confidential information here within, and Adrian will come back to you by email with your access notification.
---
Financials Y/E 2019 & 2018
Financials for April & May 2019 - BIG increase over previous years!
Financials 2yrs 2016 and 2017
Valuation
Title
Chattels List
Plant & Equipment
Property Details
Property Type
Motels
Other Accommodation
Development Opportunities
Lodges

Sale Type
Freehold Going Concern
Business only
Leasehold Interest (Business)

Region
Otago
Physical Address
100 School Road South, Mosgiel, NEW ZEALAND
Price
Freehold Going Concern $2,100,000 + GST (if any)
Contact Agents
Peter Gale
Tourism & Hospitality Business Broker
South Canterbury, Waitaki, Otago & Northern Southland
International: +64 21 608 107
NZ Mobile: 021 608 107
Email: peter@tourismproperties.com