Add to Watchlist
On Watchlist
Please register your interest on this listing, on the '
Documents Tab
' tab.
Property Ref: 2737
Prime location, very profitable Paihia motel for sale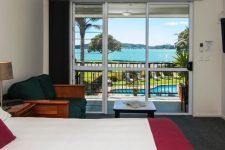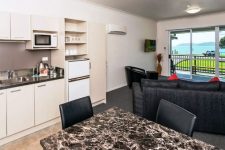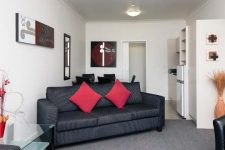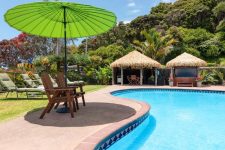 Property Type: Motels, Development Opportunities
Sale Type: Freehold Going Concern
Region: Northland
Physical Address: 2 Marsden Road Paihia
Price: FREEHOLD GOING CONCERN, For Sale by Negotiation
Broker: Tom Crawford
Mobile: +64 21 278 9200
The Anchorage Motel Paihia "Truly the Best" – we can honestly say.
A stunning motel complex in a prime waterfront location exudes Class with a capital C!
Completely gutted and rebuilt by the current owners, the two level property on a corner site has 16 elegantly appointed guest suites offering both luxury and comfort. Configured as Studio, 1 or 2 bedroom units they all have large beautifully designed bathrooms and well equipped kitchenettes. The spacious units cater to guests every need with quality Fixtures and Fittings and stylish decor throughout the property.
It is obvious that a great deal of thought, time and money has gone into the redevelopment of The Anchorage and it certainly shows.
The owners apartment is superb with 3 large bedrooms an enormous open plan living dining area.Located on the upper level with expansive glass windows and deck looking over the seafront.It's possible you would feel always on holiday in such a perfect spot.
The manicured but easily maintained grounds with ample parking give guests the choice of a swimming pool complete with Fiji style shade bures or they can step across the road to the pristine swimming beach.
There is a wide choice of cafes, restaurants and bars from right next door to just along the road where there are a number of options including the many tourist activities available in Paihia.
Booking .com rating 8.9 Trip Advisor rating 4.5
For the new owner a number of opportunities:
Operate as an owner operator
Employ a manager and still reap the rewards
Sell the business lease and retain freehold with long term lease
Room for further expansion
Buy now and reap the rewards of another busy summer season as tourism booms in Northland.
For the buyer or investor seeking a luxury presence in the Bay of Islands – this could be exactly what you are looking for so don't delay, register online to view and download the confidential Financial documents or call the brokers now to inspect only by appointment.
Any interest in this property and business should be registered with the business brokers. Contents of this website do not form part of a contract. While care has been taken in the preparation no responsibility is accepted for the accuracy of the whole or any part and interested persons are advised to make their own enquiries and satisfy themselves in all respects.
---
The Bay of Islands
The Bay of Islands is one of the most popular fishing, sailing and tourist destinations in New Zealand. With its sub-tropical climate, it is an ideal location for relaxing and enjoying all the area has to offer.
The 16km natural harbour, has several arms that extend into land containing interesting historic towns such as Paihia, Russell, Waitangi and Keri Keri. The area is also home to a number of beautiful Islands that can be visited by boat such as, Urupukapuka Island and Moturoa Island.
Paihia
Paihia is the premier holiday destination for visitors to Northland and is located in the heart of the Bay of Islands. It is a great place to base yourself whilst you explore the area.
The area is rich with unique history that ties both Maori and European people together and was the first region of New Zealand.
Russell
The quaint historic township of Russell or "Kororareka" was the first capital of New Zealand.
Take a passenger ferry across from the Paihia warf which drops you at the Russell jetty and take a short stroll to Russell township.
Russell Mini Tour is a delight, and  you can explore Russell whilst gathering valuable local knowledge.
Waitangi
Waitangi has gained its historic significance mostly from being the location where the Treaty of Waitangi was signed on February 6, 1840.
Confidential Documents
Full Listing Information for this Tourism Business will be disclosed to registered, approved Potential Purchasers.
Become a Registered User:
To gain access and download full confidential individual files on businesses for sale on this website, you must first be a registered user, and have ticked the box that you agree to the strict terms and conditions of the confidentiality agreement, provided by TourismProperties.com.
This is a simple two-minute process, which you can complete by selecting 'Register' at the top right hand of your device now.
If you are already registered with us:
You can request full access to this listing's confidential files by:
Logging in with your existing user name (your email used to register) and your password, then by
Locating the listing you are interested in viewing Listing Files, then
Navigating to the 'Documents' tab, of the listing you are interested in, and
Selecting 'Request Access' to the confidential information here within.
We will quickly respond confirming your approval.
When you are emailed your 'access approval' notification, you need to be logged in to our website, in order to view and/or download the confidential files, which are located in your 'Document Library'.
If you are already logged in now:
Simply register your interest here, by navigating to the 'Documents' tab, and selecting 'Request Access' to the confidential information here within, and Adrian will come back to you by email with your access notification.
---
2737 | Anchorage Motel Paihia | Financials to March 2020
2737 | Anchorage Motel Paihia | Chattels
2737 | Anchorage Motel Paihia | Occupancy
2737 | Anchorage Motel Paihia | Reservations Source
2737 | Anchorage Motel Paihia | Floor plans
2737 | Anchorage Motel Paihia | Title
Property Details
Property Type
Motels
Development Opportunities

Sale Type
Freehold Going Concern

Region
Northland
Physical Address
2 Marsden Road Paihia
Price
FREEHOLD GOING CONCERN, For Sale by Negotiation
Contact Agents
Tom Crawford
Tourism, Hospitality & Leisure Business Broker
Northland, Auckland & Coromandel
International: +64 21 278 9200
NZ Mobile: 021 278 9200
Email: tom.crawford@tourismproperties.com

Carolynn Crawford
Tourism, Hospitality & Leisure Business Broker
Northland, Auckland & Coromandel
International: +64 21 247 8716
NZ Mobile: 021 247 8716
Email: carolynn.crawford@tourismproperties.com