Add to Watchlist
On Watchlist
Please register your interest on this listing, on the '
Documents Tab
' tab.
Property Ref: 2355
The Racecourse Motel Business is for sale in Paeroa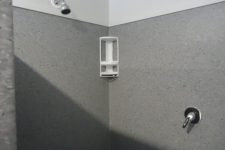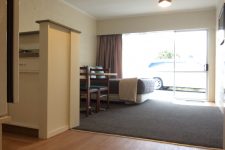 Property Type: Motels
Sale Type: Leasehold Interest (Business)
Region: Waikato
Physical Address: 68 Thames Road, Paeroa
Price: Price Reduced $295,000 (+GST if any)
Broker: Malcolm Teesdale
Mobile: +64 27 530 8738
The Racecourse Motel in Paeroa offers an excellent opportunity for entry to the booming tourist accommodation business. And at the reduced price of just $295,000 it represents excellent buying.
Paeroa is at the gateway to the Coromandel and on the incredibly popular Hauraki Rail Trail cycle way through the stunning Karangahake Gorge. The town is full of history and interest.
The motel is currently operated as a Freehold Going Concern. It rates Very Good 8.5 on Booking.com and has very positive guest reviews. However, family reasons oblige the owners to sell the business, while retaining the property.
A new lease will be created on very generous terms. Initial rent will be set at $90,000 +GST pa, reviewed yearly to the Consumer Price Index.
Very good business performance means the new business owner can expect to earn into 6 figures, for a return on investment around 30% per annum – while enjoying the significant benefits of living in/off the business.
The Racecourse Motel comprises 10 units, easily managed by a couple:
2 family units (1 x 1 brm and 1 x 2 brm) offer spacious, comfortable accommodation to families
6 studios are much sought after by corporate and private travellers
And the jewel of the property, 2 brand new studio units.
All units have been recently refurbished and present very well. Already this has shown benefits in increased room rates and occupancy.
The business owners will enjoy a roomy, three-bedroom home with attached garage. And living in Paeroa means you have all services and amenities readily available.
Full financial disclosure is available to qualified enquirers.
Interested in getting into tourism accommodation, in a business of proven profitability? Then call now for your opportunity to inspect the Racecourse Motel.
Confidential Documents
Full Listing Information for this Tourism Business will be disclosed to registered, approved Potential Purchasers.
Become a Registered User:
To gain access and download full confidential individual files on businesses for sale on this website, you must first be a registered user, and have ticked the box that you agree to the strict terms and conditions of the confidentiality agreement, provided by TourismProperties.com.
This is a simple two-minute process, which you can complete by selecting 'Register' at the top right hand of your device now.
If you are already registered with us:
You can request full access to this listing's confidential files by:
Logging in with your existing user name (your email used to register) and your password, then by
Locating the listing you are interested in viewing Listing Files, then
Navigating to the 'Documents' tab, of the listing you are interested in, and
Selecting 'Request Access' to the confidential information here within.
We will quickly respond confirming your approval.
When you are emailed your 'access approval' notification, you need to be logged in to our website, in order to view and/or download the confidential files, which are located in your 'Document Library'.
If you are already logged in now:
Simply register your interest here, by navigating to the 'Documents' tab, and selecting 'Request Access' to the confidential information here within, and Adrian will come back to you by email with your access notification.
---
Code Compliance New Units
Trading Accounts to FY 2018
Rates
Trading Accounts FY2019
Chattels
Property Details
Property Type
Motels

Sale Type
Leasehold Interest (Business)

Region
Waikato
Physical Address
68 Thames Road, Paeroa
Price
Price Reduced $295,000 (+GST if any)
Contact Agents
Malcolm Teesdale
Tourism & Hospitality Business Broker
Waikato, Taupo, Central Plateau & Bay of Plenty
International: +64 27 530 8738
NZ Mobile: 027 530 8738
Email: malcolm@tourismproperties.com