Add to Watchlist
On Watchlist
Please register your interest on this listing, on the '
Documents Tab
' tab.
Property Ref: 2460
Top Motel Lease in Taupo for Sale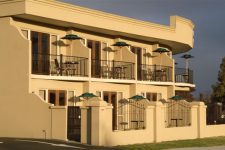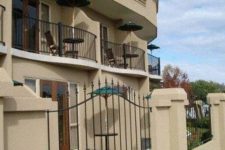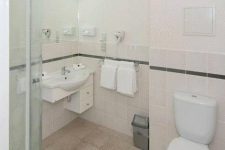 Property Type: Motels
Sale Type: Leasehold Interest (Business)
Region: Central Plateau
Physical Address: 112 Tamamutu Street, Taupo
Price: $1,195,000 (+GST if any)
Broker: Malcolm Teesdale
Mobile: +64 27 530 8738
Chantilly's Motor Lodge is one of the best luxury motels in the tourism hotspot of Taupo.
The quiet, central location is just 250 metres to the town centre with great shopping and a wide range of excellent cafés, restaurants and bars. A short stroll to the lakefront makes Chantilly's Motor Lodge the perfect location for business, family, holidays, meetings and conferences.
Chantilly's Motor Lodge offers 32 high-quality, self-contained units, many with lake or mountain views. Stylish décor, inviting living areas, spacious bathrooms, in-room spas, excellent furniture/furnishings  and modern kitchens work together to create appealing top-end accommodation in Taupo.
The flexible layout includes:
15 Studios
11 Spa Suites
3 One Bedroom Suites
2 Two  Bedroom Suites
1 Deluxe 1 Bedroom Spa Suite
Guests enjoy ample parking, guest laundry, swimming pool and hot plunge pool, free broadband and 50+ channels of Sky.
Chantilly's Motor Lodge also boasts a well equipped, air-conditioned conference and meeting venue for 40.
The business is very successful and full financial disclosure will be available to qualified enquirers.
With 22 years remaining on the lease and everything in excellent condition, Chantilly's Motor Lodge is a superb opportunity to simply pick up the reins from the retiring vendors and immediately trade successfully.
And the new lessees will also enjoy the incredibly spacious, 4 bedroom owner's accommodations.
Price for the Leasehold Interest is $1.195m (plus GST if any).
Opportunities like this in Taupo are rare: call today for detailed information.
Confidential Documents
Full Listing Information for this Tourism Business will be disclosed to registered, approved Potential Purchasers.
Become a Registered User:
To gain access and download full confidential individual files on businesses for sale on this website, you must first be a registered user, and have ticked the box that you agree to the strict terms and conditions of the confidentiality agreement, provided by TourismProperties.com.
This is a simple two-minute process, which you can complete by selecting 'Register' at the top right hand of your device now.
If you are already registered with us:
You can request full access to this listing's confidential files by:
Logging in with your existing user name (your email used to register) and your password, then by
Locating the listing you are interested in viewing Listing Files, then
Navigating to the 'Documents' tab, of the listing you are interested in, and
Selecting 'Request Access' to the confidential information here within.
We will quickly respond confirming your approval.
When you are emailed your 'access approval' notification, you need to be logged in to our website, in order to view and/or download the confidential files, which are located in your 'Document Library'.
If you are already logged in now:
Simply register your interest here, by navigating to the 'Documents' tab, and selecting 'Request Access' to the confidential information here within, and Adrian will come back to you by email with your access notification.
---
Chantilly's Lease
Occupancy 2015-2017
Occupancy 2018-2019
Trading Accounts FY2016-FY2018
FY2019 to 15 February 2019 (10.5 months)
Floor Plan
Property Details
Property Type
Motels

Sale Type
Leasehold Interest (Business)

Region
Central Plateau
Physical Address
112 Tamamutu Street, Taupo
Price
$1,195,000 (+GST if any)
Contact Agents
Malcolm Teesdale
Tourism & Hospitality Business Broker
Waikato, Taupo, Central Plateau & Bay of Plenty
International: +64 27 530 8738
NZ Mobile: 027 530 8738
Email: malcolm@tourismproperties.com