Add to Watchlist
On Watchlist
Please register your interest on this listing, on the '
Documents Tab
' tab.
Property Ref: 6282
Motel, restaurant, bar business for sale – fringe Auckland Super City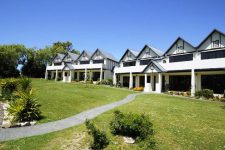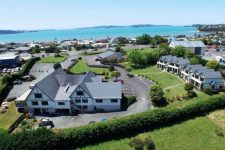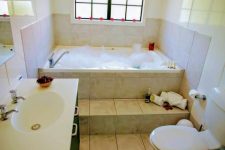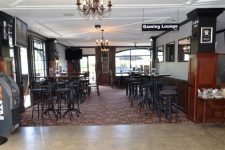 Property Type: Taverns, Bars, Motels, Restaurants
Sale Type: Business only
Region: Auckland
Price: Negotiable plus SAV plus GST (if any)
Broker: Tom Crawford
Mobile: +64 21 278 9200
Situated under one hour's drive from the Auckland CBD, in one of New Zealand's fastest growing regions, this tourism and hospitality business is a substantial 14 unit motel, restaurant, conference centre, wedding venue, gaming lounge and pub.
The area is a close seaside community with considerable growth forecast in the next few years as the Auckland Super City expands to accommodate the growing population. The growth is already evident with the extra building and development in the area. The permanent residents now include more young families in addition to the retirees and holiday makers that the community consists of. This expansion will be reflected in the growth of this business as there is no direct competition.
The business comprises:
12 well appointed deluxe studio units
2 two bedroom executive suites
Sports bar with gaming lounge
Restaurant and bar
2 Function venues
2 bedroom owner/managers accommodation
Strong forward bookings to March 2020
Price Negotiable plus SAV plus GST (If any)
Register online to access the financials and relevant business information.
Brokers comments:
"This is a great lifestyle opportunity where you and your family can live in a delightful seaside location which offers golf, wineries, art galleries, numerous water activities and much more. Having lived there for several years we can tell you first hand that it has a great deal to offer. The Business itself is simple to operate with an excellent team in place. For the right couple, this will provide the perfect lifestyle with excellent income."
Confidential Documents
Full Listing Information for this Tourism Business will be disclosed to registered, approved Potential Purchasers.
Become a Registered User:
To gain access and download full confidential individual files on businesses for sale on this website, you must first be a registered user, and have ticked the box that you agree to the strict terms and conditions of the confidentiality agreement, provided by TourismProperties.com.
This is a simple two-minute process, which you can complete by selecting 'Register' at the top right hand of your device now.
If you are already registered with us:
You can request full access to this listing's confidential files by:
Logging in with your existing user name (your email used to register) and your password, then by
Locating the listing you are interested in viewing Listing Files, then
Navigating to the 'Documents' tab, of the listing you are interested in, and
Selecting 'Request Access' to the confidential information here within.
We will quickly respond confirming your approval.
When you are emailed your 'access approval' notification, you need to be logged in to our website, in order to view and/or download the confidential files, which are located in your 'Document Library'.
If you are already logged in now:
Simply register your interest here, by navigating to the 'Documents' tab, and selecting 'Request Access' to the confidential information here within, and Adrian will come back to you by email with your access notification.
---
Gaming Licence
Alcohol License
Assignment of Lease
Lease
Financials March 2019
Property Details
Property Type
Taverns
Bars
Motels
Restaurants

Sale Type
Business only

Region
Auckland
Price
Negotiable plus SAV plus GST (if any)
Contact Agents
Tom Crawford
Tourism & Hospitality Business Broker
Northland, Auckland & Coromandel
International: +64 21 278 9200
NZ Mobile: 021 278 9200
Email: tom.crawford@tourismproperties.com

Carolynn Crawford
Tourism & Hospitality Business Broker
Northland, Auckland & Coromandel
International: +64 21 247 8716
NZ Mobile: 021 247 8716
NZ Mobile: 021 247 8716
Email: carolynn.crawford@tourismproperties.com