Add to Watchlist
On Watchlist
Please register your interest on this listing, on the '
Documents Tab
' tab.
Property Ref: 9145
Historic Boat Shed Café & Bistro For Sale in Queenstown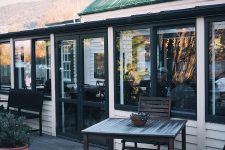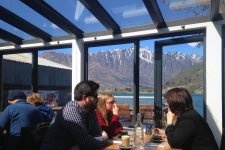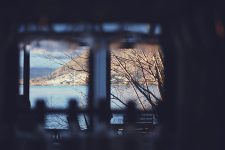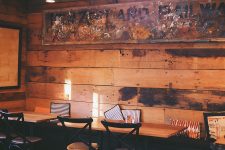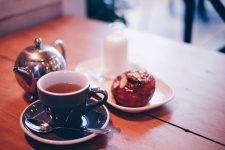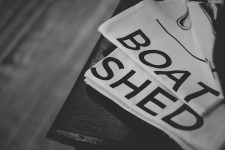 Property Type: Cafes
Sale Type: Leasehold Interest (Business)
Region: Queenstown, Central Otago, South Island, New Zealand
Physical Address: 847 Frankton Rd, Frankton, Queenstown 9300
Price: LEASEHOLD INTEREST (BUSINESS), asking $570,000 +GST +SAV (If any)
Broker: Adrian Chisholm
Mobile: +64 21 727 888
Email: adrian@tourismproperties.com

Queenstown's Iconic Waterfront Cafe & Bistro is For Sale
Prime position with stunning, sheltered and scenic lakefront views
Located in the delightful and historic Railway Ticket Office and Boat Shed
Featuring a highly profitable Cafe and Bistro, with both indoor and outdoor areas
Fabulous reputation by word-of-mouth and online, with both Queenstown locals and visitors!
Multiple accesses via road, footpath, and the biking and walking tracks
Plus the new Marina to open soon will only enhance this popular Queenstown Cafe & Bistro
Offered as a Leasehold Interest Business for sale – Call me today!
Here is a fabulous opportunity to secure one of Queenstown's best hospitality venues, with unbeatable waterfront views across Lake Wakatipu to The Remarkables, along with cuisine and service that both locals and visitors go back for time and time again. This historic wee gem of a cafe is waiting for someone special to fall in love with her, the view and cuisine she offers, and embrace her cosy warmth and history – delight like this simply can't be replicated!
If you've been waiting for a top Queenstown hospitality venue, with stunning vistas and multiple accesses, along with great parking, then don't delay, call Adrian right now!
For more information or to arrange your viewing, please contact specialist Hospitality Business Broker, Adrian Chisholm, AREINZ, on 021 727 888 or email Adrian@tourismproperties.com.
---
A Historical Gem – The Boat Shed Cafe & Bistro in Queenstown
One of Queenstown's most profitable and iconic cafes, the Boat Shed Cafe and Bistro on the waterfront, is now for sale.
This café commands the most unique position, perched on an absolute lakefront site, with close-up views of Lake Wakatipu and The Remarkables Mountain Range, making this one of the most photographed and sought after locations in Queenstown. The café is located on the lakefront of the Frankton Arm of Lake Wakatipu, this means the cafe is sheltered, and allows for guests to enjoy the most amazing lake and mountain views.
The Boat Shed Café & Bistro comprises a historic railway ticket office building, which was fully renovated in 2012. It is now utilised as a café premises, featuring a commercial kitchen. To the frontage a conservatory dining area has been converted from a lean to. The premise also features a large timber deck to the lake frontage, and courtyard, with barbecue, to the side and rear of the historic buildings. There is dedicated guest car park, and ancillary storage areas.
Current Operation:
Open daily from: 8am-5pm
Kitchen closing at 3pm
Available for Private Functions
Fully licensed Cafe & Bistro, up until 22:00
This great business is situated next the new Marina, which is currently under construction, and which will make this area one of Queenstown's most popular locations. The project includes a full service marina, comprising private and commercial berths, fuel service, club rooms and approximately 17 floating boat sheds for commercial use, as well as boat ramps, and a public paid car park facility.
The Café is accessed from Sugar Lane off Frankton Road, and is also situated adjacent to the Queenstown Trails Trust 'Frankton to Queenstown' walking and biking track.
The final expiry of the lease is 30 September 2026, if the lease renewal is taken up under the terms of the lease.
The café and conservatory occupies approximately 108m2, storage 7.5m2, Deck 27m2, and the extensive outside dining areas to the west and south are approximately 592m2, and there are 7 allocated car parks outside the picket fence, surrounding the premises.
For more information and to arrange a viewing, please contact Adrian Chisholm, Specialist Tourism Business Broker on Mobile 021727888 or outside of New Zealand on +6421727888, or by email at Adrian@tourismproperties.com.
---
Queenstown is the Southern Hemisphere's Playground!
A premier four season, lake and alpine, resort, Queenstown's stunning scenery, huge range of activities and renowned warm welcome cement its reputation as New Zealand's favourite visitor destination. Surrounded by majestic mountains and set on the shores of crystal clear Lake Wakatipu, the natural beauty and the unique energy of the region create the perfect backdrop for a holiday full of adventure, exploration or relaxation.
Over 2 million visitors are drawn to Queenstown each year, including adventurers, filmmakers, wine enthusiasts, Hollywood and Bollywood stars and US Presidents to enjoy their own unforgettable travel experience. Visitors come to experience our unique scenery, search for adventure, seek out relaxation and rejuvenation, or to just breathe our pure mountain air.
The Queenstown region is world-famous for adventure and is the birthplace of many iconic activities including commercial bungy jumping and jetboating. Other activities guaranteed to get your blood pumping include white water rafting, ziplining, 4×4 off-roading, snowsports, paragliding and skydiving. The region is also home to plenty of hiking and biking trails, guided tours, family activities, boat cruises, scenic flights or spa and wellness centres.
Central Queenstown is a sophisticated town with a fantastic choice of restaurants, a lively bar scene and excellent shopping. The picturesque town sits on the edge of Lake Wakatipu and you'll experience a unique energy and atmosphere all year-round.
Source: DQ, NZ.
The Boat Shed Cafe & Bistro For Sale in Queenstown
Confidential Documents
Full Listing Information for this Tourism Business will be disclosed to registered, approved Potential Purchasers.
Become a Registered User:
To gain access and download full confidential individual files on businesses for sale on this website, you must first be a registered user, and have ticked the box that you agree to the strict terms and conditions of the confidentiality agreement, provided by TourismProperties.com.
This is a simple two-minute process, which you can complete by selecting 'Register' at the top right hand of your device now.
If you are already registered with us:
You can request full access to this listing's confidential files by:
Logging in with your existing user name (your email used to register) and your password, then by
Locating the listing you are interested in viewing Listing Files, then
Navigating to the 'Documents' tab, of the listing you are interested in, and
Selecting 'Request Access' to the confidential information here within.
We will quickly respond confirming your approval.
When you are emailed your 'access approval' notification, you need to be logged in to our website, in order to view and/or download the confidential files, which are located in your 'Document Library'.
If you are already logged in now:
Simply register your interest here, by navigating to the 'Documents' tab, and selecting 'Request Access' to the confidential information here within, and Adrian will come back to you by email with your access notification.
---
9145 | Boat Shed Cafe & Bistro | Deed of Lease
9145 | Boat Shed Cafe & Bistro | Deed of Sub-Lease
9145 | Boat Shed Cafe & Bistro | Rental Assessment
9145 | Boat Shed Cafe & Bistro | Accounts 2017
9145 | Boat Shed Cafe & Bistro | Accounts 2018
9145 | Boat Shed Cafe & Bistro | P&L Dec18 to Mar19
9145 | Boat Shed Cafe & Bistro | P&L Mar19 to May19
9145 | Boat Shed Cafe & Bistro | GST Information: March 2017 to February 2019
9145 | Boat Shed Cafe & Bistro | Assets
9145 | Boat Shed Cafe & Bistro | Suppliers
9145 | Boat Shed Cafe & Bistro | Q & A
9145 | Boat Shed Cafe & Bistro | P&L to 30 June 2019
9145 | Boat Shed Cafe & Bistro | Sublease Information
The Boatshed Cafe | Online Reviews
Google: 287 Reviews with an average rating of 4.5 stars 
Tripadvisor: 394 Reviews with an average rating of 4 stars 
---
Perfect birthday dinner ★★★★★
We were referred by a New Zealander to make reservations for my birthday dinner here. What a perfect choice! Perched over the water, delicious food and incredible service.
An amazing hidden gem ★★★★★
We found this place by accident walking along the track from our accom into town. A fellow walker had a coffee in her hand and we enquired as to where it was purchased. A gorgeous old boatshed converted to a quirky cafe with a deck overlooking the water. friendly staff, interesting breakfast menu and the best coffee I had whilst in NZ. A long black that was so good, we kept going back during our visit.
One of my favourite places ★★★★★
Lovely warm atmosphere over looking the lake. The chicken waffles, Kumara chips and soup of the day are a must try. Lovely staff who are helpful and cheerful. One of my favourite places to eat in Queenstown.
Great location ★★★★★
Great location with a perfect view. Staff were very friendly and the food was very tasty. Great coffee and we can recommend the smoothies
Lovely restored building ★★★★
Lovely restored rescued building. Food looked good as well. We had only stopped for a drink. We sat in the garden. There was also a terrace right on the lake side.
Lovely little cafe ★★★★★
Lovely little cafe tucked away off the main road. The food was very good and had plenty of variety including GF options.
Hidden gem for lunch ★★★★★
This is a great little lunch spot if you don't mind the odd plane flying past. Very good food and decent portion sizes. When you drive up to it it looks a bit industrial and we nearly thought we had made a wrong turn but this is definitely a hidden gem.
Great coffee ★★★★★
My husband and I loved the boat shed! We walked there for coffee every morning during our stay. Highly recommend their flat white! One morning, we got breakfast, and I had the best waffle of my life. It comes with grilled banana, caramel sauce, and "walnut and brownie dust"! We'll probably be back tomorrow morning before we leave just to have another one.
What a surprise ★★★★
Waiting for the water taxi back to Queenstown we discovered this small restaurant/cafe tucked away behind some warehousing. The lunch menu was very contemporary and well thought out. As we had limited time we just chose the Mediterranean fish stew which was good and tasty. We did earlier order a coffee but it did take for ever so cancelled it. All in all most charming.
Great coffee and location ★★★★
Really nice place to relax with a coffee and cake, prompt friendly service, cakes okay, but location is lovely, the water, the mountains and the people. A nice way to end a walk around the lake..
Fabulous hidden gem ★★★★★
Went for breakfast and enjoyed it immensely. Good service and the food was really good as was the coffee. Had the big breakfast and highly recommend. Staff were friendly and attentive and sitting outside by the lake was a buzz. Highly recommend.
Excellent ★★★★★
Good selection of tasty food, reasonably priced, great coffee and friendly staff. Wonderful views of the lake and mountains and far away from the Queenstown crowds.
Source: Online review platforms, data as at June 2019.
Property Details
Property Type
Cafes

Sale Type
Leasehold Interest (Business)

Region
Queenstown Central Otago South Island New Zealand
Physical Address
847 Frankton Rd, Frankton, Queenstown 9300
Price
LEASEHOLD INTEREST (BUSINESS), asking $570,000 +GST +SAV (If any)
Contact Agents
Adrian Chisholm
Principal
Head Office | Central Otago, Fiordland & Southland
International: +64 21 727 888
NZ Mobile: 021 727 888
Email: adrian@tourismproperties.com