Add to Watchlist
On Watchlist
Please register your interest on this listing, on the '
Documents Tab
' tab.
Property Ref: 4703
Westport Motor Hotel, Freehold Investment For Sale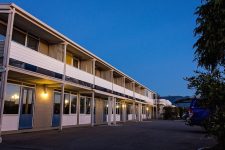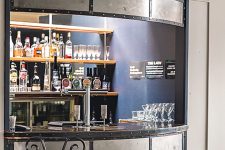 Property Type: Investment Opportunities, Hotels
Sale Type: Freehold Investment
Region: West Coast, South Island
Physical Address: 201- 207 Palmerston Street, Westport
Price: FREEHOLD INVESTMENT, asking $2.2mil. +GST if any
Broker: Dilan De Silva
Mobile: +64 27 444 9692
Email: dilan@tourismproperties.com

Don't miss out on this passive investment opportunity on the Coast!
Superb main street location
Freehold Land & Buildings on 4231m² (more or less)
Long Term lease in place – Lease Expires in 2050, Rental Income $150,000 PA + GST
The Buildings have been upgraded to the latest building standard code and has a NBS rating of 67%. The PS4 is available in the Documents tab
The Hotel complex has been upgraded and offers 27 well appointed 4 star guest rooms. Restaurant, 2 bars (house bar and public bar), fully serviced conference facilities and a wholesale liquor outlet.
For more confidential information, please register here on our new website, or to arrange your viewing, please contact Adrian Chisholm, Specialist Tourism Business Broker on Mobile 021727888, or by email at Adrian@tourismproperties.com.
---
Westport is located at the North of the West Coast
The area is dominated by lush native bush, lakes, rivers, and rugged coastline, all overseen by the great Southern Alps. The northern West Coast has one of the mildest climates in New Zealand, perfect for scenic walks, amazing adventures, and relaxation on the wonderful beaches.
With two national parks, Kahurangi and Paparoa and extensive bushlands, there are many walking and tramping tracks providing access to one of the world's most beautiful natural environments. The forests are host to a myriad of native birds including rare species, while at Cape Foulwind you can visit a seal breeding colony.
For more inquisitive or adventurous types, descend into an underground labyrinth, investigate a limestone cavern system, challenge the white waters by raft or kayak, surge the rivers by jet boat, or explore the bushlands by mountain bike, Argos, or on horseback. Raft through the surf on a dolphin encounter, tube raft through underworld tunnels and glow worm grottos, grab a surfboard and ride the big West Coast waves, or take hold of a fishing rod on a chartered fishing boat. Jump in a unimog and go for a spin.
Confidential Documents
Full Listing Information for this Tourism Business will be disclosed to registered, approved Potential Purchasers.
Become a Registered User:
To gain access and download full confidential individual files on businesses for sale on this website, you must first be a registered user, and have ticked the box that you agree to the strict terms and conditions of the confidentiality agreement, provided by TourismProperties.com.
This is a simple two-minute process, which you can complete by selecting 'Register' at the top right hand of your device now.
If you are already registered with us:
You can request full access to this listing's confidential files by:
Logging in with your existing user name (your email used to register) and your password, then by
Locating the listing you are interested in viewing Listing Files, then
Navigating to the 'Documents' tab, of the listing you are interested in, and
Selecting 'Request Access' to the confidential information here within.
We will quickly respond confirming your approval.
When you are emailed your 'access approval' notification, you need to be logged in to our website, in order to view and/or download the confidential files, which are located in your 'Document Library'.
If you are already logged in now:
Simply register your interest here, by navigating to the 'Documents' tab, and selecting 'Request Access' to the confidential information here within, and Adrian will come back to you by email with your access notification.
---
Westport Hotel - RV
Westport Hotel - Lease
Westport - PS4 Report
Westport Hotel - Title
Property Details
Property Type
Investment Opportunities
Hotels

Sale Type
Freehold Investment

Region
West Coast South Island
Physical Address
201- 207 Palmerston Street, Westport
Price
FREEHOLD INVESTMENT, asking $2.2mil. +GST if any
Contact Agents
Dilan De Silva
Tourism, Hospitality & Leisure Business Broker
Canterbury, Marlborough, Tasman & West Coast
International: +64 27 444 9692
NZ Mobile: 027 444 9692
Email: dilan@tourismproperties.com

Adrian Chisholm
Principal | Tourism, Hospitality & Leisure Business Broker
Head Office | Central Otago, Fiordland & Southland
International: +64 21 727 888
NZ Mobile: 021 727 888
Email: adrian@tourismproperties.com