Add to Watchlist
On Watchlist
Please register your interest on this listing, on the '
Documents Tab
' tab.
Property Ref: 4234
Makarora Tourist Centre for sale in Makarora, NZ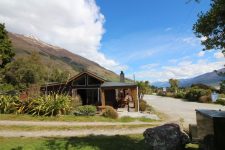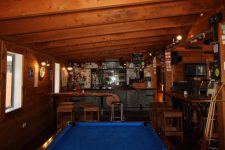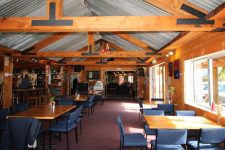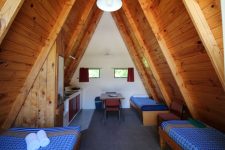 Property Type: Holiday Parks / Caravan Parks
Sale Type: Freehold Going Concern
Region: South Island, Central Otago, Wanaka
Physical Address: Makarora Tourist Centre 5944 Haast Pass-Makarora Rd, Makarora, New Zealand
Price: FREEHOLD GOING CONCERN FOR SALE, asking $2,900,000 + GST If any
Broker: Adrian Chisholm
Mobile: +64 21 727 888
Email: adrian@tourismproperties.com

After Multiple Income's & the Wanaka lifestyle?
Then here is an opportunity perfect for you!
Multiple income streams come from the accommodation, cafe, bar, shop and fuel station
Growth and revenue continuing to increase
Strong development potential with 4Ha (approx) development land, zoned township
Includes 26 "A" frame chalets and cabins for guests, as well as onsite Staff Accommodation
Makarora Tourist Centre, near Mt Aspiring National Park offers Multiple Income Streams & the Wanaka Lifestyle. Why not take the "existing use" of all these income streams, and further develop the business models for each, into a village with highly profitable income streams, in this very strategic and prime location between New Zealand's West Coast and the Wanaka/Queenstown region?
This is an very exciting income and lifestyle opportunity, just ripe for development, for confidential enquiry, and to arrange your viewing please contact Adrian Chisholm today!
Slice of Paradise!
The Makarora Tourist Centre is located in the beautiful Mount Aspiring National Park just 65kms north of Wanaka and  80kms south of Haast. It offers an outstanding lifestyle and business opportunity with plenty of land for further growth and development in the future.
Makarora Tourist Centre has a lot to offer with multiple income streams including accommodation which is also popular for small groups of 10 – 40 people, shop, fuel, restaurant & bar. Centrally located to enjoy the many activities the area has to offer including helicopter and fixed wing scenic flights, thrilling jet boat rides, hiking, hunting, fishing and tramping and the Department of Conservation is located next door.
Accommodation: There are 26 'A' Frame Chalets and Cabins scattered amongst the bush with plenty of space also available for tents or caravans including 25 powered sites. The units enable motel (13), cabin (5) and multi-share dorm (11) accommodation to be offered. Up to 150 people can be accommodated.
Facilities: include an outdoor swimming pool and two large communal lodges with fully equipped kitchen facilities for group activities with a log burner.
Shop & Fuel: with an excellent selection of NZ made souvenirs, stocks basic grocery lines such as bread, milk, frozen and packaged goods, confectionary, ice cream and fuel with both petrol and diesel available.
Café & Bar: Fully licensed (both on & off licences) and open for breakfast lunch and dinner depending on the season.
Owners and Staff Accommodation: There is a four bedroom residence, three single staff quarters and one small two bedroom house.
Other Facilities: A double garage and workshop with a 3 car garage with storeroom and wash house, dangerous goods shed and implement shelter.
Further Information: On a separate title there is approximately 4.16ha which had a resource consent for the development of 9 individual sections valid to October 2015. This land is also zoned 'township' under the Queenstown Lakes District Plan. One section contains a small one bedroom cottage and another area has been developed for camping with water and 13 power points established on site.
​This is a great opportunity to take the "existing use" of all these income streams, further develop the business models for each into a village with highly profitable income streams, located in this very strategic location between the West Coast and Wanaka/Queenstown.
We welcome your enquiry, please contact the specialist Tourism Accommodation Business Broker, Adrian Chisholm, AREINZ on 021 727 888 or email: adrian@tourismproperties.com
Makarora is rich in hidden gems of history, culture, adventure and natural beauty.
Situated on the Haast Pass Highway between Wanaka and the West Coast, Makarora offers visitors easy access to Mt Aspiring National Park and the boundless wilderness awaiting discovery.
Choose a scenic flight in a plane or helicopter, or take a jetboat up the Makarora and Wilkin Rivers – whichever way you choose to enter the World Heritage Area, you can do so easily from Makarora. A popular hunting and Fishing area, many outdoor enthusiasts utilise the transport resources available to reach the more secluded parts of the park.
A few minutes from the small village of Makarora heading west is the Blue Pools Walk. Right off the main highway enter a world of lush rainforest, native bird trills, and glacier-fed pools. The crystalline azure of the pools amazes! The water is so flawlessly clear trout resting in it appear suspended.
Historically and culturally Makarora has a special place in the hearts of the Waitaha Nation – the first people of this land. A traditional ancient medicine village existed on the very site where modern Makarora now stands. A place of restoration, the Waitaha people sought healing of body & mind in the wilds of Makarora. This beautiful presence of peace and wellbeing.
Source: LWT, NZ.
Confidential Documents
Full Listing Information for this Tourism Business will be disclosed to registered, approved Potential Purchasers.
Become a Registered User:
To gain access and download full confidential individual files on businesses for sale on this website, you must first be a registered user, and have ticked the box that you agree to the strict terms and conditions of the confidentiality agreement, provided by TourismProperties.com.
This is a simple two-minute process, which you can complete by selecting 'Register' at the top right hand of your device now.
If you are already registered with us:
You can request full access to this listing's confidential files by:
Logging in with your existing user name (your email used to register) and your password, then by
Locating the listing you are interested in viewing Listing Files, then
Navigating to the 'Documents' tab, of the listing you are interested in, and
Selecting 'Request Access' to the confidential information here within.
We will quickly respond confirming your approval.
When you are emailed your 'access approval' notification, you need to be logged in to our website, in order to view and/or download the confidential files, which are located in your 'Document Library'.
If you are already logged in now:
Simply register your interest here, by navigating to the 'Documents' tab, and selecting 'Request Access' to the confidential information here within, and Adrian will come back to you by email with your access notification.
---
Listing 4234: Accountants Breakdown | Makarora Tourist Centre for sale in Makarora, NZ
Listing 4234: Brochure | Makarora Tourist Centre for sale in Makarora, NZ
Listing 4234: Chattels, Plant, Equipment | Makarora Tourist Centre for sale in Makarora, NZ
Listing 4234: Valuation | Makarora Tourist Centre for sale in Makarora, NZ
Listing 4234: Financials | Makarora Tourist Centre for sale in Makarora, NZ
Listing 4234: Trend Analysis | Makarora Tourist Centre for sale in Makarora, NZ
Listing 4234: Rates Notice 1 | Makarora Tourist Centre for sale in Makarora, NZ
Listing 4234: Rates Notice 2 | Makarora Tourist Centre for sale in Makarora, NZ
Listing 4234: Valuation 1 | Makarora Tourist Centre for sale in Makarora, NZ
Listing 4234: Valuation 2 | Makarora Tourist Centre for sale in Makarora, NZ
Listing 4234: Property IM | Makarora Tourist Centre for sale in Makarora, NZ
Listing 4234: Staff Contracts & Rates | Makarora Tourist Centre for sale in Makarora, NZ
Cozy cabin in the woods ★★★★
We stopped here for a night, it was very peaceful. A great place to disconnect and experience nature again. The A-shape cabins are cozy and spacious. The bathrooms are a little tight, but you're not going to be spending a lot of time in the bathroom anyway. There are quite a few buildings in the campground and it covers a fair amount of space with cabins hidden among the trees. There are some trails around the campground that are worth exploring. If you can stop and listen to the birds. There are so many birds singing in the trees, it's a lovely way to enjoy a cup of tea.
So good! ★★★★★
I stayed here for two days with a couple of friends. The facilities are very clean and the Chalets are brilliant for this style of accommodation. The locals are really friendly and it is such a scenic spot to stop off in. Its only forty minutes from Wanaka and soooo much cheaper with good meals. Will definitely stay here again when I'm down that way, just a great pit stop.
Quaint and Cosy! ★★★★
Stayed here for one night in a double room. The room was heated and very comfortable. The camp kitchen had a log fire, was stocked with all the pots pans, and utensils required to make and eat your meal. the showers were hot although in need of some updating. If you didn't want to cook, the pub next door was very accommodating with reasonably priced meals.
Great stop in the mountains ★★★★
We hadn't intended to stay here but the weather was not so good so opted for this instead of freedom camping. A great little find. Although fairly basic it had everything we needed – an awesome kitchen/lounge with log fire. Nice hot showers. And we had the place to ourselves! Allowed us more time to explore the walks along the Haast Highway the next day.
Fantastic ★★★★★
You'd be stupid not to stop here half way between Haast and Wanaka. Peaceful, quiet, views and activities and a blazing log fire. Staff really helpful and attentive. Stayed in cabin. Warm, cosy and great views. Well worth a stop.
Great base for activities in the area or just to relax ★★★★★
We were planning some tramping in Mt Aspiring NP from out of the way Makarora. The weather was changeable and getting worse so we were booking at the last minute. It was lucky getting a few nights in one of only two A frame chalets left. Some could fine these chalets a little ragged at the edges but don't be put off by that. The accommodation was clean and tidy, had loads of space, kitchen well equipped, plenty of clean linen etc – all in all, we had everything needed for a relaxing stay before and after some tramping. The self serve laundry was really useful too. Had VFM good meals in the cafe where you had to go for wifi. There is a petrol station on site and next door is the DOC office and a flight/boat operator. The staff were very friendly (especially Hoppy and Rachel) and helpful too in placing our booking to accommodate the backpacking. Really enjoyed the quiet nature setting, watching birdlife outside the door and the site's nature walk. Fantastic stay and so pleased to have made the most of the short window in the adverse weather. Highly recommended if you are put off by the likes of busy, expensive Wanaka.
Source: Tripadvisor, NZ.
Property Details
Property Type
Holiday Parks / Caravan Parks

Sale Type
Freehold Going Concern

Region
South Island Central Otago Wanaka
Physical Address
Makarora Tourist Centre 5944 Haast Pass-Makarora Rd, Makarora, New Zealand
Price
FREEHOLD GOING CONCERN FOR SALE, asking $2,900,000 + GST If any
Contact Agents
Adrian Chisholm
Principal
Head Office | Central Otago, Fiordland & Southland
International: +64 21 727 888
NZ Mobile: 021 727 888
Email: adrian@tourismproperties.com