Add to Watchlist
On Watchlist
Please register your interest on this listing, on the '
Documents Tab
' tab.
Property Ref: 7090
Roxburgh Motel, Freehold Going Concern For Sale in Central Otago, NZ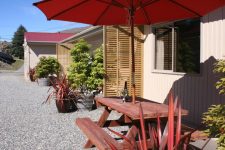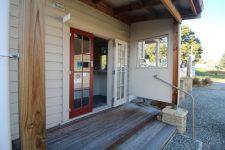 Property Type: Motels
Sale Type: Freehold Going Concern
Region: Central Otago, Queenstown, Wanaka
Physical Address: 1 Liddle Street, Roxburgh, New Zealand
Price: FREEHOLD GOING CONCERN, asking $769,000 + GST (if any)
Broker: Adrian Chisholm
Mobile: +64 21 727 888
Email: adrian@tourismproperties.com

Roxburgh Motel
Roxburgh Motels is a great Freehold Going Concern motel opportunity for those looking to enjoy the Central lifestyle with an easy to manage 5 motel units and a lovely 3 bedroom home. Latest Rating Valuation, 1 September 2016, with CV of $720,000 for the House and the Motel. Vendor's are really motivated to sell as they are looking at new horizons, and are keen to hand over to new operators! Call Adrian today for more on 021 727 888.
Conveniently located in the heart of the Roxburgh township, only a two minute walk to cafes, restaurants, shops, galleries and the information centre.
There is an 18 hole golf course at the end of the street, walking distance to the Clutha Gold Trail and the famous Jimmy's pies are across the street.
Two of New Zealand's most popular Cycle Trails meet in Roxburgh, the Roxburgh Gorge Trail and the Clutha Gold Trail and Roxburgh Motels are official partners with the Clutha Gold Trail.
The five motel units are fully self-contained: The units have been refurbished to a high standard, with kitchenette facilities, and the recently installed heatpumps and airconditioning units in each one, and units 1 to 4 have all had new ceiling insulation installed very recently. There is also a common laundry for guest use.
There is an outdoor recreational and barbecue area, with seating and umbrellas for outdoor dining.
Unit 1 – 1 Queen in separate room and 2 Singles in another room plus lounge
Unit 2 – Studio Super King bed
Unit 3 – Queen bed in one room and 2 Single beds in another room
Unit 4 – Queen bed in one room and 2 Single beds in another room
Unit 5 – Sleeps up to 10, it has 4 bedrooms and 2 new bathrooms plus living area
Owner/Manager Accommodation: There is a lovely 3 bedroom home, with a spacious private deck. Currently the office is located in the 3rd bedroom within the home. Heating and airconditioning, is by way of heatpumps/airconditioner and a log burner.
Notice of Rating Valuation as at 1 September 2016: House: $235,000 and Motel: $485,000.
Not often do we offer such a great Tourism Accommodation Freehold Going Concern Land, buildings, chattels, goodwill and business where all the hard work has been done, great owners accommodation, great room configuration and layout to achieve great occupancy and yields.
For more information please contact specialist Business Broker, Adrian Chisholm, AREINZ, on 021 727 888 or by email adrian@tourismproperties.com.
---
Regional Features & Information
Roxburgh is a stunningly beautiful fruit growing hub and recreational paradise.
Roxburgh is 30 minutes south of Alexandra in the Teviot Valley. It is flanked by rocky, tussock-clad high country and nestled on the mighty Clutha River. The Old Man Range and Mount Benger to the west are magnificent especially with a dusting of snow. The valley always looks spectacular whether in full spring blossom or blanketed in autumn's golden and red hues.
A pleasant walk around the main township exposes historical buildings, art galleries, cafes and restaurants. Enjoy one of New Zealand's 'world famous' Jimmy's pies and visit the children's playground opposite. Roxburgh is an excellent base for walking, four wheel drive and Central Otago cycle trails. An extensive brochure is available to guide you to lookouts, dam and mining interpretations, high country views, bridge crossings and picnic spots.
North of Roxburgh is the awesome Roxburgh Hydro Dam, lake and village. Built in the 1950s, the resulting lake has outstanding fishing and recreation opportunities. Trees surround a tranquil camping area and swimming spot at Pinders Pond on the east side of the Clutha River, just south of Roxburgh. The Teviot Museum provides a full journey into the area's history and dam building period. ​
Source: Tourism Central Otago, NZ.
The Delights of Roxburgh in Central Otago
Confidential Documents
Full Listing Information for this Tourism Business will be disclosed to registered, approved Potential Purchasers.
Become a Registered User:
To gain access and download full confidential individual files on businesses for sale on this website, you must first be a registered user, and have ticked the box that you agree to the strict terms and conditions of the confidentiality agreement, provided by TourismProperties.com.
This is a simple two-minute process, which you can complete by selecting 'Register' at the top right hand of your device now.
If you are already registered with us:
You can request full access to this listing's confidential files by:
Logging in with your existing user name (your email used to register) and your password, then by
Locating the listing you are interested in viewing Listing Files, then
Navigating to the 'Documents' tab, of the listing you are interested in, and
Selecting 'Request Access' to the confidential information here within.
We will quickly respond confirming your approval.
When you are emailed your 'access approval' notification, you need to be logged in to our website, in order to view and/or download the confidential files, which are located in your 'Document Library'.
If you are already logged in now:
Simply register your interest here, by navigating to the 'Documents' tab, and selecting 'Request Access' to the confidential information here within, and Adrian will come back to you by email with your access notification.
---
7090 | Roxburgh FHGC For Sale | Financials as at SEPT 2019 - Actuals for YE 2020 to date (draft)
7090 | Roxburgh FHGC For Sale | Occupancy as at Sept 2019
7090 | Roxburgh FHGC For Sale | Updated Financials as at APRIL 2019 - I
7090 | Roxburgh FHGC For Sale | Updated Financials as at APRIL 2019 - II
7090 | Roxburgh FHGC For Sale | Financials 1, 2017-2018
7090 | Roxburgh FHGC For Sale | FInancials 2, 2006-2016
7090 | Roxburgh FHGC For Sale | Rates Valuation
7090 | Roxburgh FHGC For Sale | QV Details
7090 | Roxburgh FHGC For Sale | Update May 2019 - List of Improvements Made
Property Details
Property Type
Motels

Sale Type
Freehold Going Concern

Region
Central Otago Queenstown Wanaka
Physical Address
1 Liddle Street, Roxburgh, New Zealand
Price
FREEHOLD GOING CONCERN, asking $769,000 + GST (if any)
Contact Agents
Adrian Chisholm
PRINCIPAL | Tourism, Hospitality & Leisure Business Broker
Head Office | Otago & Southland
International: +64 21 727 888
NZ Mobile: 021 727 888
Email: adrian@tourismproperties.com

COMMUNICATIONS MANAGER
English