Add to Watchlist
On Watchlist
Please register your interest on this listing, on the '
Documents Tab
' tab.
Property Ref: 7255
Wiritoa Lakes Motel in Whanganui, Freehold Going Concern is for Sale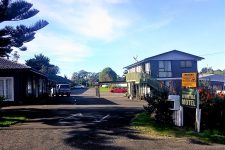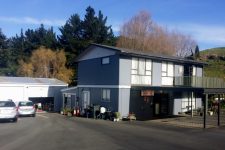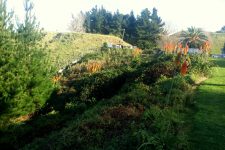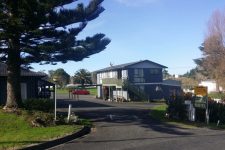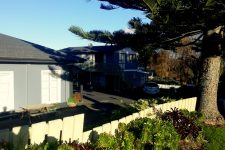 Property Type: Motels
Sale Type: Freehold Going Concern
Region: Manawatu/Wanganui
Physical Address: 3 Kaitoke Road, RD2, Whanganui
Price: FREEHOLD GOING CONCERN FOR SALE, asking $650,000 + gst if any
Broker: Robert Munro
Mobile: +64 22 422 6720
Email: robert@tourismproperties.com

The Wiritoa Lakes Motel in Whanganui, Freehold Going Concern is for Sale
This Motel in the countryside is a short distance south of Whanganui City situated on State Highway 3. The motel is not far from the Wiritoa Lake which is one of three coastal dune lakes and a major recreation area for the city. It was once known as "Dutch Lagoon".
The Wanganui Water Ski Club regularly uses the lake and host district and regional championships there and so does the Whanganui Multisport Club with dedicated active and passive recreation areas. It's a wonderful place for a family picnic and outing on a sunny day – water skiing, boating, canoeing, kayaking, swimming and fishing. You can also take a horse trek with Actifun Riding Stables.
The Motel has 13 rooms, 10 Studio Units and 3 family units with fully equipped kitchens. There is a communal kitchen, a guest laundry and ample parking space for vehicles with boat trailers and larger trucks. There is a huge playing field for Children and picnic spots to enjoy.
The land area is 9498 Sq Mtrs or near to with a small plot of land on the other side of the main road. This land was divided when the highway was set in place years before.
The Owners accommodation is a two story stand-alone building with Reception on the ground floor. There are 4 plus bedrooms with 2 kitchens and 2 bathrooms. The owners run their own Chicken and duck pen and grow vegetables on site
There is room for improvements to be done to this property and would be an ideal project for new owners wanting to go with this lifestyle property but it is a running business and has excellent potential.
For more information please contact specialist Business Broker, Robert Munro, AREINZ, on 022 422 6720 or by email Robert@tourismproperties.com
---
Whanganui, the River City
Wanganui is located on the South Taranaki Bight, close to the mouth of the Whanganui River. It is 200 kilometres north of Wellington and 75 kilometres northwest of Palmerston North, at the junction of State Highways 3 and 4. Most of the town lies on the river's northwestern bank, although some suburbs are located on the opposite side of the river.
It enjoys a temperate climate, with slightly above the national average sunshine (2100 hours per annum), and about 900 mm of annual rainfall. Several frosts are experienced in winter.
Prominent buildings of the city include the Sarjeant Art Gallery, and the Royal Wanganui Opera House, which was built in 1901.
Cook's Gardens are a major sporting venue, used for cricket, cycling, and athletics. On January 27, 1962, a world record time for running the mile was set by Peter Snell on the grass track at the gardens.
Much of the city is on the river's northwest bank. The river is crossed by four bridges – Cobham Bridge, City Bridge, Dublin Street Bridge and Aramoho Railway Bridge (rail and pedestrians only). Close to the southeast end of the City Bridge is one of Wanganui's more unusual features, an elevator leading to a monument on the top of Durie Hill.
A considerable proportion of Wanganui's economy relates directly to the fertile and prosperous farming area that surrounds the city. Heads Road is Wanganui's main industrial area and s home to a number of manufacturing and engineering operations. The Wanganui Port, once the centre of industrial transport, still has some traffic but is more noted for the world famous Q-West Boat Builders, who operate from here.
Tourism is now becoming a major income stream for the district and the local Council has undertaken a number of tourism initiatives. Planning to relocate the local i-SITE Visitor Centre to a higher profile and specialised building is currently underway as well as the upgrading of a number of local landmarks (including the new riverfront walkway). Council has also taken actions to raise the profile of its main tourism wanganui.com website as this has been recognised as the leading source of information on Wanganui for visitor information.
Confidential Documents
Full Listing Information for this Tourism Business will be disclosed to registered, approved Potential Purchasers.
Become a Registered User:
To gain access and download full confidential individual files on businesses for sale on this website, you must first be a registered user, and have ticked the box that you agree to the strict terms and conditions of the confidentiality agreement, provided by TourismProperties.com.
This is a simple two-minute process, which you can complete by selecting 'Register' at the top right hand of your device now.
If you are already registered with us:
You can request full access to this listing's confidential files by:
Logging in with your existing user name (your email used to register) and your password, then by
Locating the listing you are interested in viewing Listing Files, then
Navigating to the 'Documents' tab, of the listing you are interested in, and
Selecting 'Request Access' to the confidential information here within.
We will quickly respond confirming your approval.
When you are emailed your 'access approval' notification, you need to be logged in to our website, in order to view and/or download the confidential files, which are located in your 'Document Library'.
If you are already logged in now:
Simply register your interest here, by navigating to the 'Documents' tab, and selecting 'Request Access' to the confidential information here within, and Adrian will come back to you by email with your access notification.
---
7255 | Wiritoa Lakes Motel For Sale | P&L 2015-2018
7255 | Wiritoa Lakes Motel For Sale | Rates Information
7255 | Wiritoa Lakes Motel For Sale | Land & Title Information
7255 | Wiritoa Lakes Motel For Sale | Chattels
Property Details
Property Type
Motels

Sale Type
Freehold Going Concern

Region
Manawatu/Wanganui
Physical Address
3 Kaitoke Road, RD2, Whanganui
Price
FREEHOLD GOING CONCERN FOR SALE, asking $650,000 + gst if any
Contact Agents
Robert Munro
Tourism & Hospitality Business Broker
Lower North Island
International: +64 22 422 6720
NZ Mobile: 022 422 6720
Email: robert@tourismproperties.com