Add to Watchlist
On Watchlist
Please register your interest on this listing, on the '
Documents Tab
' tab.
Property Ref: 6987
Hot Tubs Omarama, Freehold Going Concern For Sale in the Mackenzie Country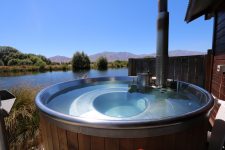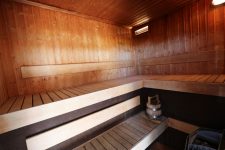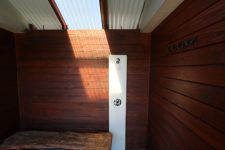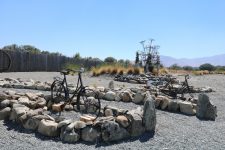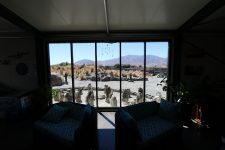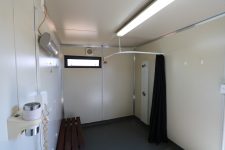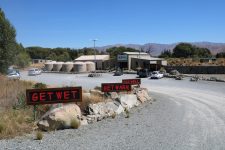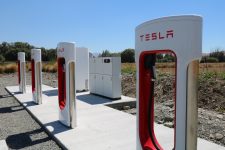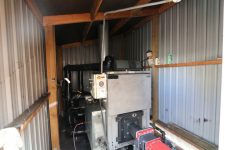 Property Type: Leisure
Sale Type: Freehold Going Concern
Region: Canterbury, Otago, Central Otago, Wanaka, Queenstown
Physical Address: 29 Omarama Ave, New Zealand
Price: FREEHOLD GOING CONCERN, asking $2,955,000 + GST if any
Broker: Adrian Chisholm
Mobile: +64 21 727 888
Email: adrian@tourismproperties.com

Fabulous, and For Sale for the very first time in the Mackenzie Country!
Exceptional opportunity in North Otago on a main tourist travel route
Complex offers Hot Tub, Sauna, and Massage Options
Huge potential to develop this large 2.95ha (approx.) property further
A sustainable and Eco-friendly operation, with its own Tesla Charging Stations on site
Offered as a Freehold Going Concern
Superb opportunity, in a key location, with an outstanding business and operation, which has been skillfully designed and crafted. Tourism Businesses of this calibre are hard to hard to come by, so don't delay your inspection of this fabulous opportunity – Call Adrian today!
For more information or to arrange your private viewing, please contact specialist Hospitality Business Broker, Adrian Chisholm, AREINZ, on 021 727 888 or email Adrian@tourismproperties.com.
---
Hot Tubs Omarama
One of New Zealand's most iconic tourism businesses in the leisure sector is for sale for the first time since the current owner/operators created this amazing complex and business, strategically located in Omarama on State Highway 8 between Christchurch and Queenstown/Wanaka region.
The property is located on the northern edge of the Omarama township, approximately 700 metres from the junction of State Highways 8 and 83 and is approx. 2.95 ha.
Hot Tubs Omarama has been meticulously designed, creating a spa facility which offers private landscaped sites with mountain and lake views. A bore on the property supplies chemical free glacial and snow melt water for ten stainless Hot/Cool Tubs, including an accessible site and two Hot Tub and Sauna sites, each site has its own change room. Used water is irrigated back on to the land, supporting environmental sustainability.
The main building on the property is the retail and reception building that includes showers, an accessible toilet and managers residence.
A Skyline built workshop houses the main pump room and has an attached boiler shed.
Additional buildings include a centrally located ablutions block, standalone massage room and storage room.
Site improvements include: eight 30,000 litre water storage tanks, a light tower, bollard lighting, fencing, irrigation system, sewerage system, bike canopy and extensive landscaping including stone walls, rock formations and plantings.
A Consent is in place for another ten Hot Tub sites and lakelet, the property is ideally situated for other development options: build log cabins, motels, restaurant or café or cycle hire. The area's Tesla charging station is conveniently situated in the car park of the complex.
The property adjoins the Omarama Stream where a water intake feeds the small man made lake, There is a real opportunity to further create another business with private picnic tables adjoining the river, and have a picnic basket delivered for guests, while they enjoy the peaceful and relaxing sounds of the river flowing past their private relaxation area.
This business took many years of planning, and large financial resources, to obtain all the long term water and discharge to air consents required to operate this unique business, which has many barriers to entry for competitors to set up in competition.
This property has extensive infra structure onsite to handle the 10 Hot Tub complexes around the lake edge, plus a stunning reception area, with retail, and an owner's apartment, within the main reception/retail complex.
This business would ideally suit a couple or a family to own and operate. There is also the scale of economy for a corporate investor to take this business to the next stage rapidly, as the demand is already there for many existing businesses and identified future businesses to operate from this large 2.95ha site.
For more information please contact Adrian Chisholm, specialist Tourism Business Broker on Mobile 021727888 or outside of New Zealand on +6421727888, or by email at Adrian@tourismproperties.com
---
Omarama Regional Information
Nestled in a broad basin between mountain ranges, Omarama is one of the busiest Tourist intersections in the South Island, offering a wide range of activities to enjoy and explore it is a great place to stop and stay if you're travelling between Christchurch and Central Otago.
Omarama also has a stellar reputation for world-class gliding, glider pilots love the air above the small township near the southern end of the Mackenzie Basin. With Glide Omarama you can soar over the beautiful Waitaki Valley and McKenzie basin on introductory scenic flights. There's nothing quite like peacefully soaring over some of New Zealand's most beautiful scenery.
The area also offers some of New Zealand's finest fly fishing.
There are ten Lakes and ten Snowfields within 2 hours drive of Omarama making this an all year round destination.
Omarama means the place of light. There is no light pollution, so Star gazing is magical.
The Alps 2 Ocean Cycle Trail passes through Omarama and after a long day travelling or pedaling, there is nothing better than having a relaxing soak in a private hot tub filled with pure mountain water at Hot Tubs Omarama under the starry night sky.
Or now that you're in the high-country, watch a live sheep shearing show at the Wrinkly Rams with shearing and sheep dog demonstrations. The Wrinkly Rams is also a popular restaurant and souvenir shop.
Don't miss the unique geological attraction, the Clay Cliffs, just north of Omarama. You feel dwarfed walking among towering pinnacles and ridges separated by steep ravines. It's like something straight out of a western movie.
The Ahuriri River adds plenty more character to the landscape – both out at the Clay Cliffs, from the town and in the air from your glider. It runs by Omarama and into Lake Benmore and is a particularly popular spot for fly-fishing.
In the near future, Geo Park Status: The New Zealand National Commission for UNESCO has shortlisted the 'Waitaki Whitestone Geopark' as its preferred candidate for UNESCO Global Geopark status in New Zealand.
Waitaki District Council submitted an expression of interest to become a Geopark in April this year. The proposed Geopark would encompass most of the Waitaki District. It includes well-known tourist sites such as Vanished World and Moeraki Boulders.
Waitaki district Mayor Gary Kircher says, "This is a real acknowledgment of the international uniqueness of our beautiful part of New Zealand. "The Waitaki Whitestone Aspiring UNESCO Global Geopark is not only an asset for the Waitaki and Otago, but the entire South Island, and New Zealand as a whole."
An independent Geoparks Expert Advisory Panel, established by the National Commission late last year, spent several hours carefully considering all expressions of interest.
Source: TWNZ & other Local Government Bodies.
Hot Tubs Omarama - Soak it all in - it's FABULOUS!
Confidential Documents
Full Listing Information for this Tourism Business will be disclosed to registered, approved Potential Purchasers.
Become a Registered User:
To gain access and download full confidential individual files on businesses for sale on this website, you must first be a registered user, and have ticked the box that you agree to the strict terms and conditions of the confidentiality agreement, provided by TourismProperties.com.
This is a simple two-minute process, which you can complete by selecting 'Register' at the top right hand of your device now.
If you are already registered with us:
You can request full access to this listing's confidential files by:
Logging in with your existing user name (your email used to register) and your password, then by
Locating the listing you are interested in viewing Listing Files, then
Navigating to the 'Documents' tab, of the listing you are interested in, and
Selecting 'Request Access' to the confidential information here within.
We will quickly respond confirming your approval.
When you are emailed your 'access approval' notification, you need to be logged in to our website, in order to view and/or download the confidential files, which are located in your 'Document Library'.
If you are already logged in now:
Simply register your interest here, by navigating to the 'Documents' tab, and selecting 'Request Access' to the confidential information here within, and Adrian will come back to you by email with your access notification.
---
6987 | Hot Tubs Omarama | Trading Figures
6987 | Hot Tubs Omarama | Insurance Valuation
6987 | Hot Tubs Omarama | LIM Report
6987 | Hot Tubs Omarama | Resource Consents
6987 | Hot Tubs Omarama | Consents: Water & Air
6987 | Hot Tubs Omarama | Proposed Sub-division Plan
6987 | Hot Tubs Omarama | Chattels
Omarama Hot Tubs ★★★★★
We had a wonderful time at the Omarama Hot Tubs, Very private , lovely outlook and a perfect place to watch the sun set. Thoughtful hosts supply a large carafe of cold water to drink which you definitely need. Highly recommend this place
Sunset & stars. Magical tub experience ★★★★
We booked the 8:00 slot n gradually saw the sunset n the sky turned a crimson orange. stars emerged by 9:40. It was 1.5 hours of relaxing soaking experience. Loved that the water was hot enough as we could adjust the heat from the firewood furnace. The scenery was beautiful with ducks swimming around in the small pond facing the tubs. Highly recommended after a long day of hiking at mount cook / hooker valley. We stayed at ahuriri motel which is just 3 mins from this place
Treat yourself ★★★★★
The Hot Tubs at Omarama were simply just amazing! Each little tub has it's own changeroom and shower and is divided off by the shrub so you feel like the only people their overlookng a little pond. The staff were very accomodating and brought round cold water to enjoy while you soak.
The best hot tubs ever! ★★★★
Absolutely amazing. Very friendly staff, well organised with everything ready to go on our arrival. We were running late so called to change our time and they were very accommodating. The place was absolutely beautiful, super clean and the even the communal showers were vert nice. We came on an extremely hot sunny day, they gave us like a golf umbrella to hold, however it would have been nice to have one of those stand up umbrellas.
Highly recommend
This place is incredible ★★★★★
Simply a 10/10. Staff were very friendly. Tubs & changing rooms of a very clean standard. The tubs look out into the hills & a small pond with ducks, very relaxing and quiet. Would definitely stop in here again.
Source: Online review platforms.
Property Details
Property Type
Leisure

Sale Type
Freehold Going Concern

Region
Canterbury Otago Central Otago Wanaka Queenstown
Physical Address
29 Omarama Ave, New Zealand
Price
FREEHOLD GOING CONCERN, asking $2,955,000 + GST if any
Contact Agents
Adrian Chisholm
Principal
Head Office | Lower North Island, Canterbury, Marlborough, Tasman, Upper West Coast, Central Otago, Fiordland & Southland
International: +64 21 727 888
NZ Mobile: 021 727 888
Email: adrian@tourismproperties.com